Introducing your next family heirloom!
Your album is hand crafted by skilled artisans at Graphistudio in Italy! Graphistudio is the industry leader in printing and binding! Select from the finest materials available including Cowhide or Nappa Leathers, Silk, or Leatherette. How about an urban feel with your photo printed directly on a thick metal plate? Or how about a sleek acrylic cover with your photo revealed below? Mix and match, with one material on the front, and a different material on the back and spine.
Select from the finest materials, like these unique options: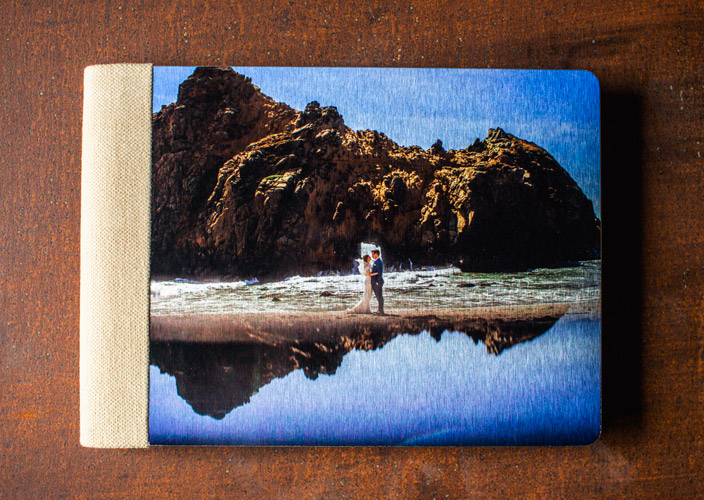 Metal cover with your favorite image acid-etched into the surface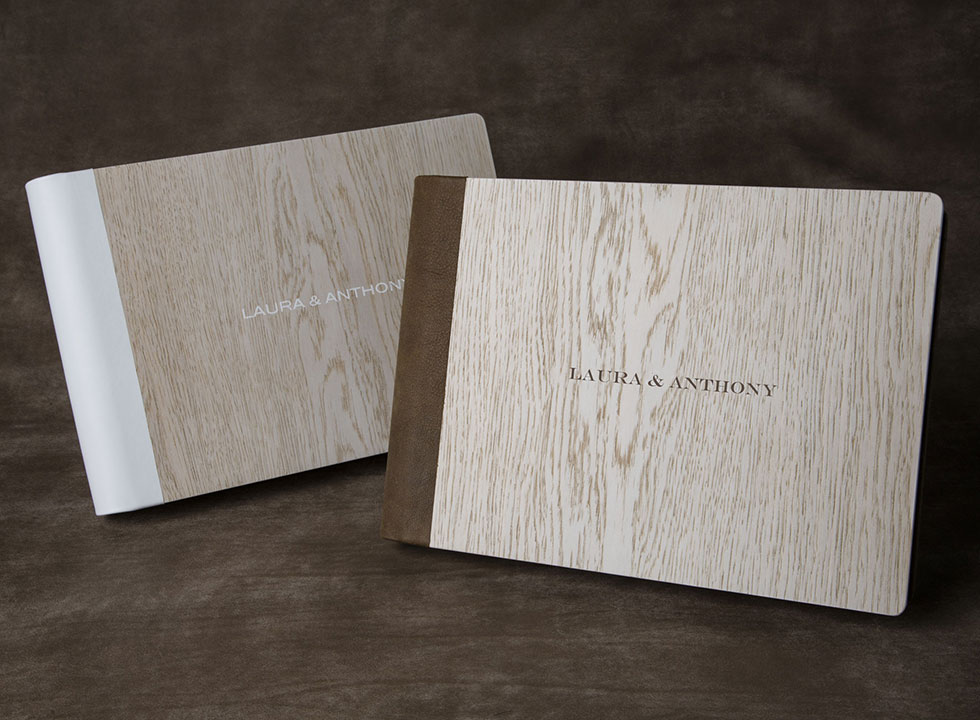 Wood cover with laser-etched art work
Crystal Glance includes your favorite image under thick plexiglass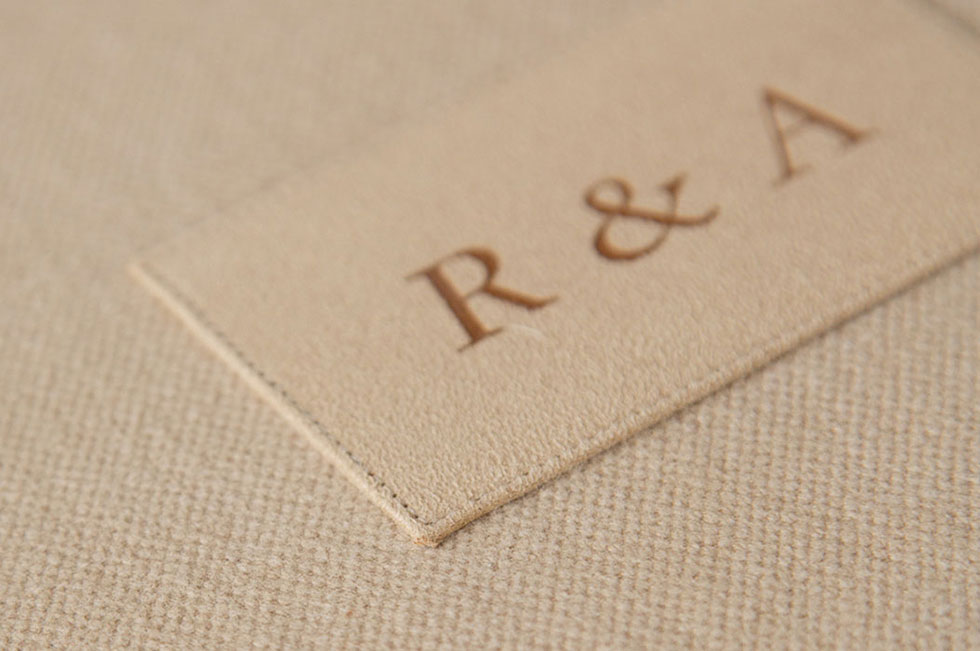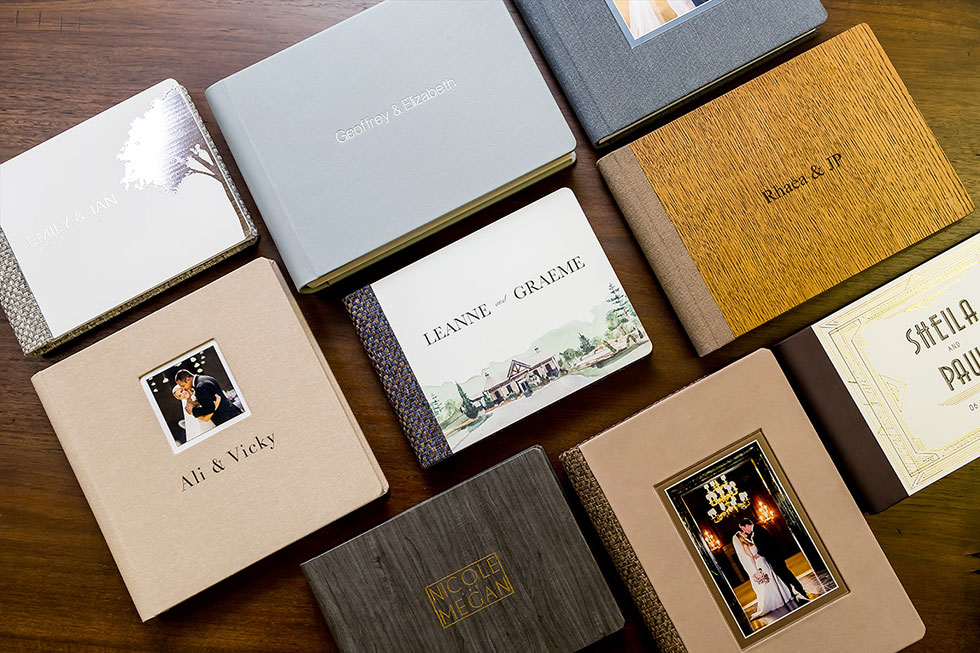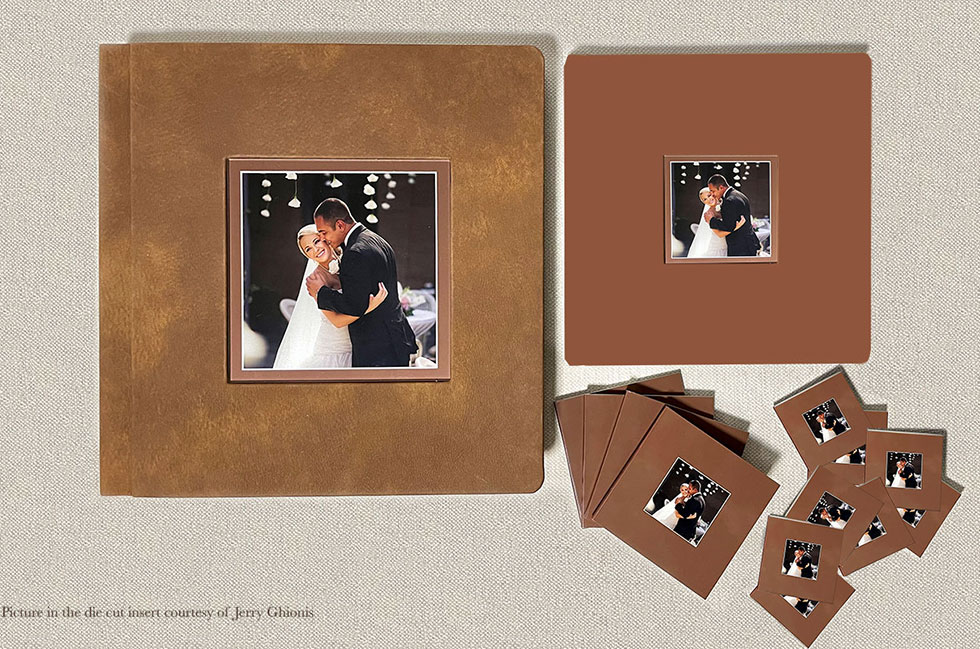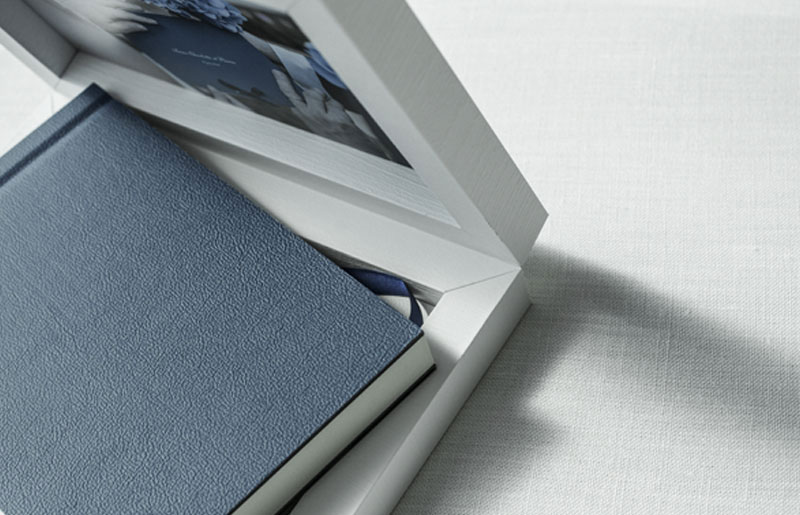 There are also many color options of Leather and Leatherette, and soft options like Silk or Linen, and a very popular Woven material which is rustic and rugged. The most popular album selected by our couples is the Silver metal cover, with a brown and blue Woven back and spine.
Our album designer will custom design your album for you. Printing takes 30 days from Italy. Parent albums available. Each album takes about 10 hours to design. You can select either 56 or 70 pages, or 8×12 or 9.5×13 sizes.