How to Have an Amazing Engagement Portrait Session!
By Geoffrey McLoughlin
I have done hundreds of engagement sessions over the years, and have keen insight on how to make your photo shoot perfect!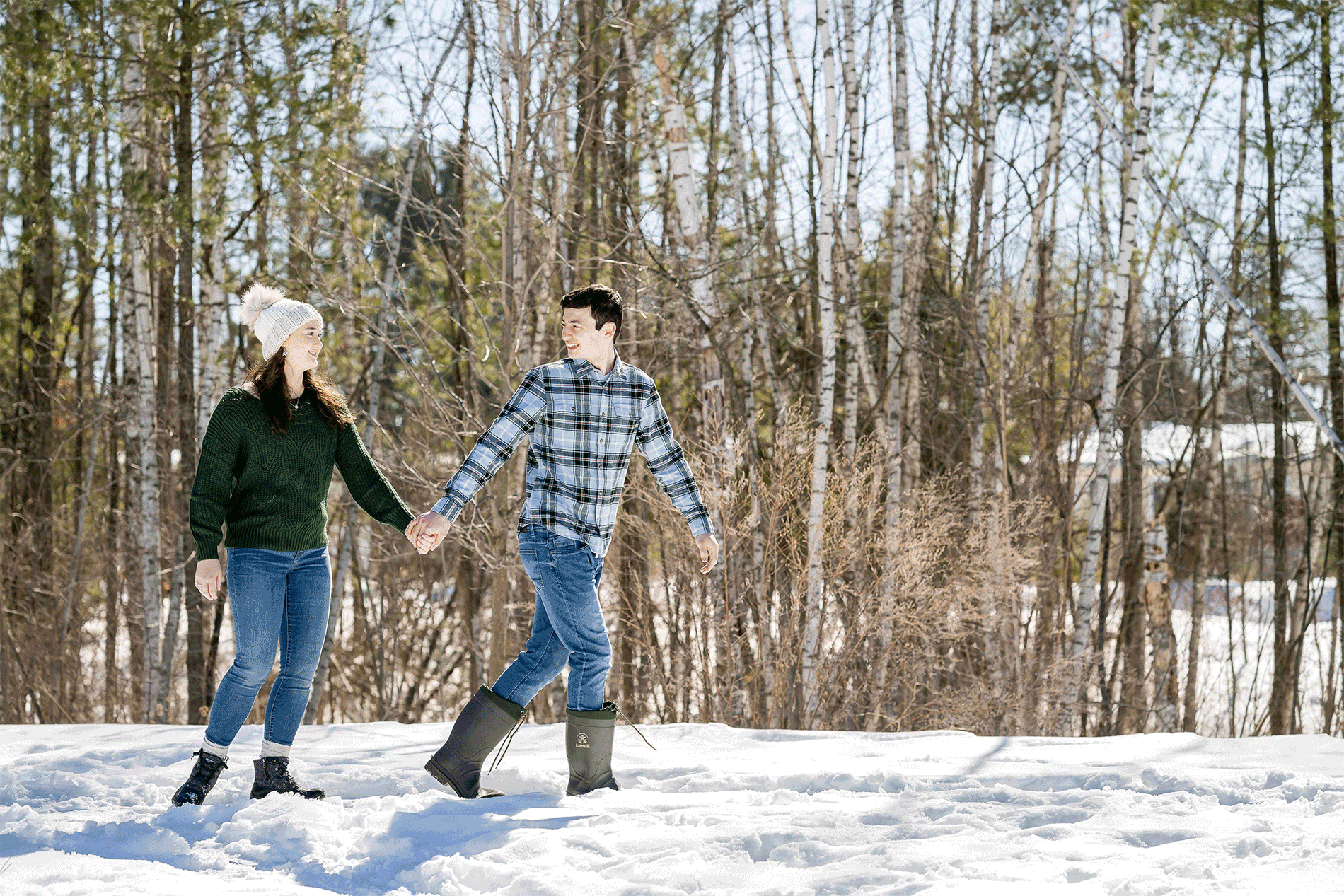 "I am a strong believer that every engaged couple should do an engagement session with their wedding photographer"
This is such an exciting time in your life, but also a bit hectic and stressful planning all of the details! I hope to provide you with a fun-filled experience with me, that you will cherish forever. I will bring the fun, and the fast, but it is up to you to be prepared, and here are some tips to help get you there:
1 – Consider your engagement session a "dress rehearsal" for the big day itself!
I always include engagement shoots in all my packages. This allows you to get a feel for me as your photographer, and experience what I will do on the big day. It also allows us to meet, and get to know each other's personality. Feedback is great! If you like everything I did, great! Tell me what you liked most. If you have critiques, please let me know! I constantly hear from my engaged couples that after the engagement session, they felt more comfortable and confident in front of my camera. Many folks think they don't photograph well, but a good photographer has lots of tricks to make you shine!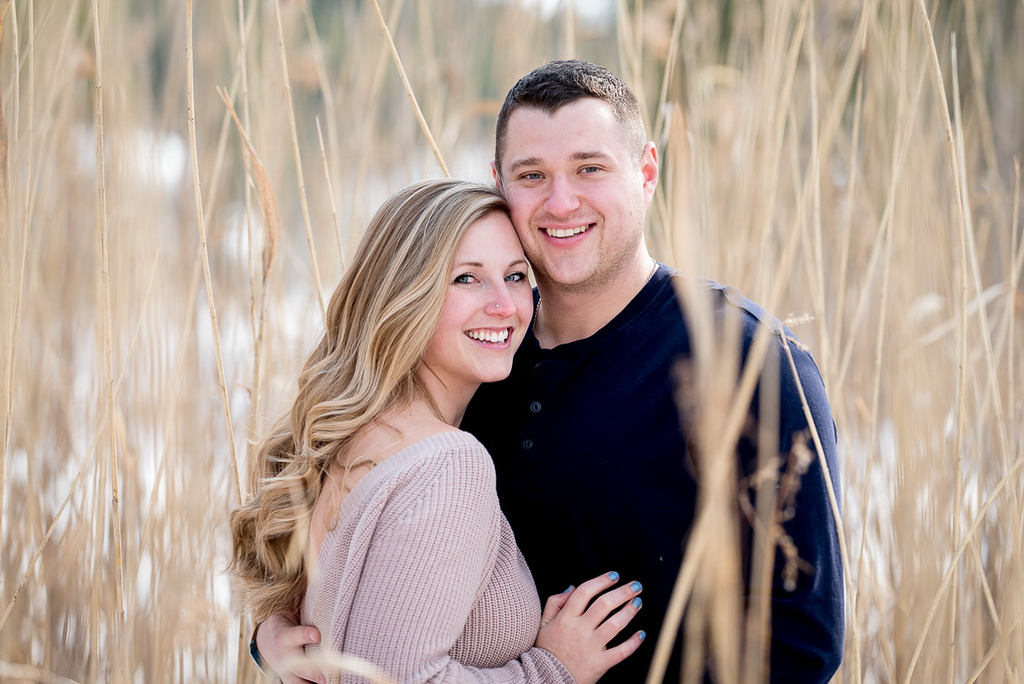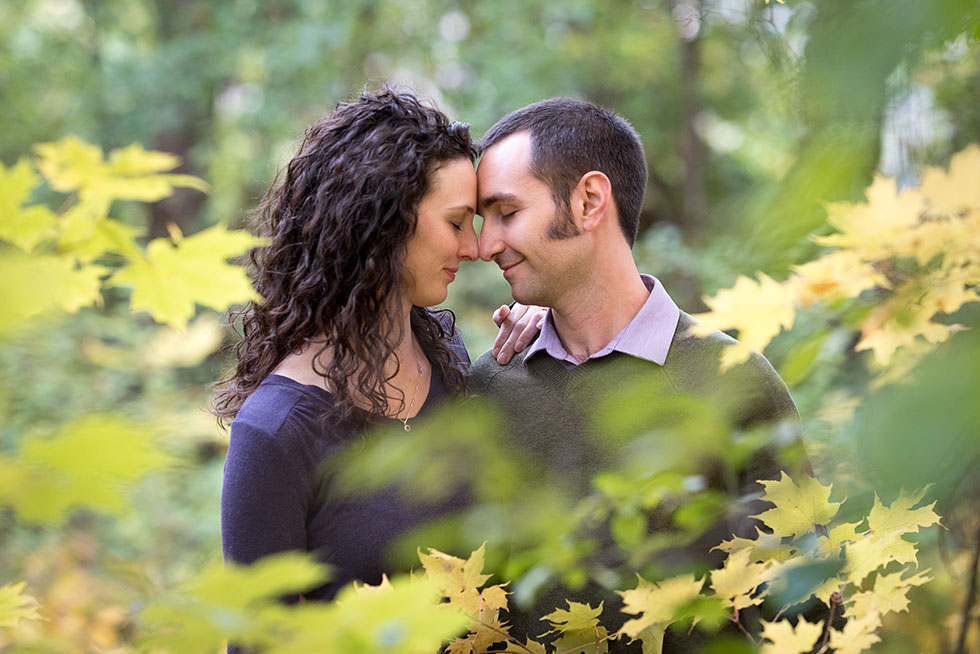 "Mr. DeMille, I'm Ready For My Close-up"
2 – Plan a Romantic Date Night After the Session!
Make it an experience! Bring a picnic basket and a blanket, or maybe have dinner reservations at your favorite restaurant. Even a romantic night at home can be a memorable part of the experience. Splurge a bit and make it a memory!
What to Wear and Bring For Your Portrait Session
1 – Coordinate Your Outfits
Wear colors that compliment each other. Neutral earth tones photograph well outdoors. Black or dark blue looks good for studio images. Blue jeans and boots have a true Vermont flavor. Also important is to match tones. Both of you in dark clothes, or both in light, maybe all earth tones.
2 – Go For Comfort
If you feel comfortable in your clothes, you will feel more confident during the session. The freedom of movement will also help you when it comes to posing. But not too comfortable or baggy, or that will make you look larger than you are.
3 – Bring a Second Outfit
I usually start in the studio with more traditional portraits using painted Old Masters backgrounds. For this look a dark formal outfit works well. Conceptually, the outfits are dark, as is the background, so skin tones tend to pop nicely! Outdoors a second outfit can be more casual.
4 – Add Some Color
A splash of color can add some energy to your images! Maybe a red scarf or hat, or both. Get creative and have some fun with it.
5 – Keep it Solid
This ties into photo theory which suggests that solid simple outfits tend to look less busy, and helps the viewer notice the faces, rather than be drawn to a wild outfit. Horizontal stripes are a no-no as they tend to make folks look larger than they are. Small floral patterns are okay, but avoid big prints and paisley patterns. In the same light, thin vertical lines are fine, but avoid thick ones.
6 – Flannel Can Work
It is Vermont, and wearing flannel is part of our unique outdoors look! So pulling out the flannel works for me! Normally I would say it is best if only one of you wears flannel, while the other wears a complimentary solid. But I have done a few sessions where both wore flannel, and it had a nice crunchy flavor to it.
7-Dress head to toe.
Don't forget the shoes! Or the boots, especially winter and spring, Cowboy boots can look great as well! There will be walking sequences, and walking in general, so avoid high heels for the most part.
8-Bring it!
Not sure what to do? Pack a bag full of clothes and bring it with you! Bring some water, mirror, brush, etc. Plus toss your keys in as well!
9-No Cell phone, keys or wallets!!!
Nothing ruins a portrait like seeing a phone in a pocket. I remember one bride was upset that the groom's phone was in his pocket all day, saying that it ruined the photos. Of course, being the nice guy that I am, I digitally removed it out the photos!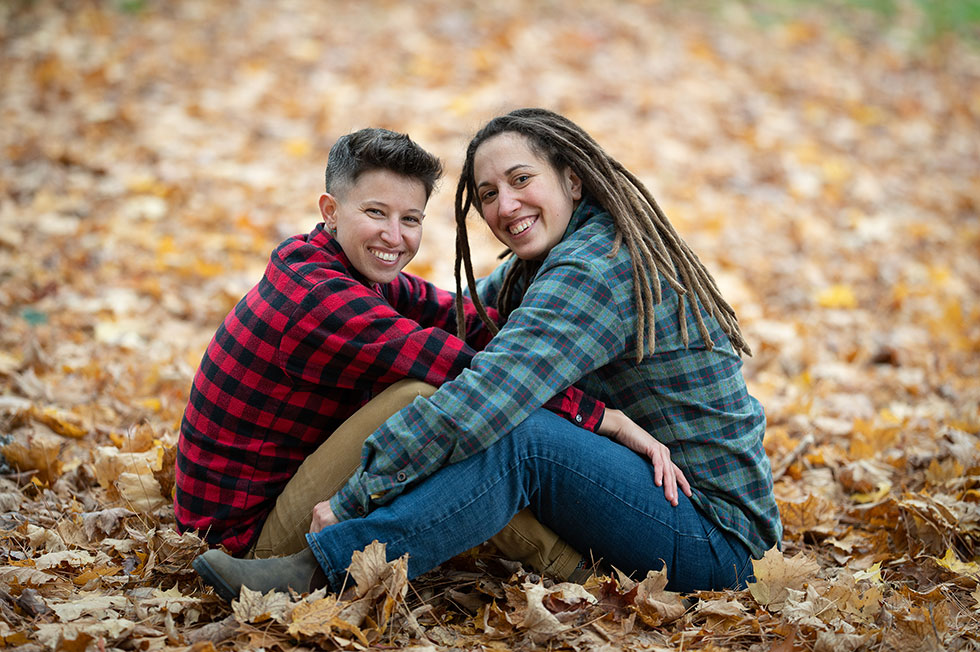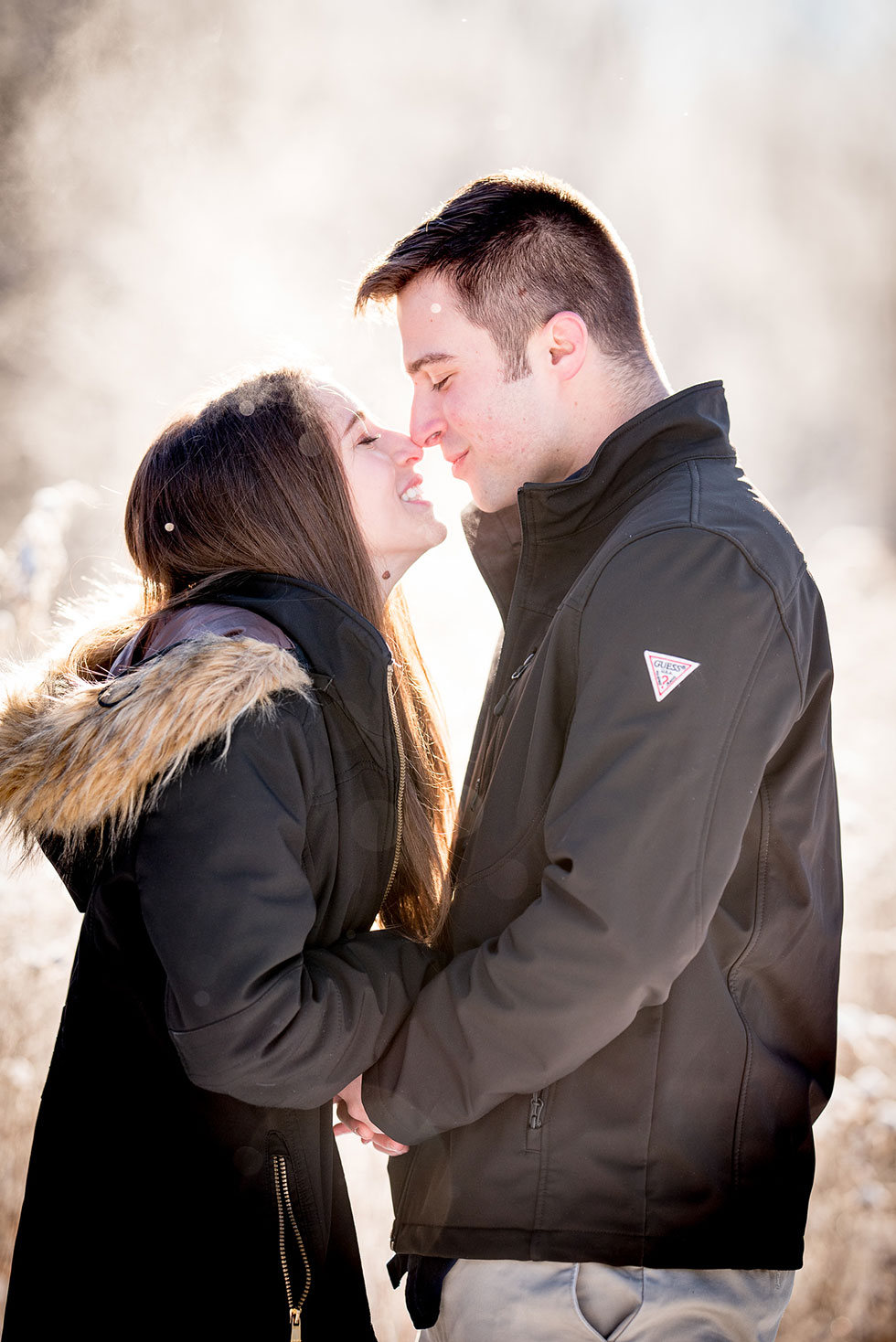 Bring Your Personality to Your Session!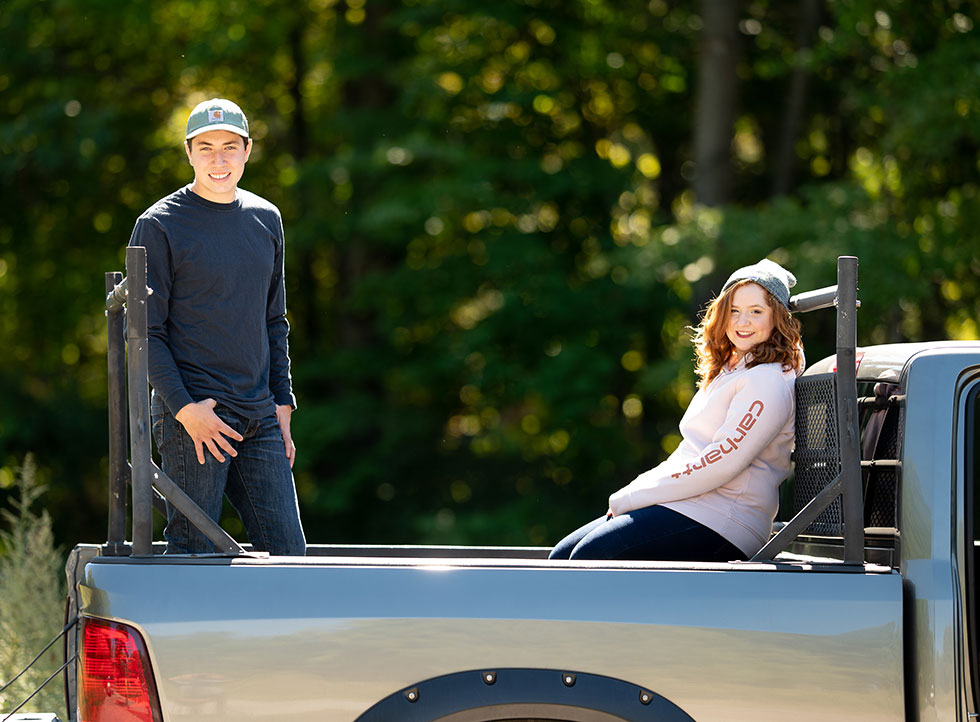 Let the Real You Shine Through! Here Are Some Ideas:
Bring your dog, maybe the cat, maybe your child, and maybe a 3rd person to help watch them while they are off camera, which is about 80% of the shoot itself.
Do you play guitar? If so, bring it along. Or any instrument.
Bring a picnic, maybe some Vermont wine, Vermont beer, Vermont cheese, you get the drift.
Head to your favorite bar or coffee shop. With permission from them ahead of time, of course. I bring a small camera and a tiny lens for these as it is much less obtrusive for other patrons.
Got props? Favorite sports teams, hunting outfits, maybe a Save The Date sign as well. Or personalize with some books or board games. This ties in well with the picnic idea.
Have your nails done for a ring shot. Polish that ring as well!
During winter months you can wrap yourselves in a blanket, or both have floppy hats. Maybe have a snow ball fight.
If it is raining, or snowing, I would suggest an umbrella to snuggle under, which actually looks great for photos, and helps tell your story nicely!
Do You Feel Awkward Having Your Photos Taken?
It is only natural to feel a bit nervous about your upcoming session. This may be your first official portrait session ever. The trend these days is to use cell phones to capture everyday life, and fewer folks are scheduling official portrait session with professional photographers. My experience tells me that most folks feel awkward having their photos done, because the process is too slow. That is why you hire a pro. New cameras and lenses come and go, but what has always been my secret weapon was a big happy smile, delicately mixed in with a large dose of fun, and a huge amount of speed. I try to make your session a whirlwind of fun and exciting poses! You don't have time to feel awkward as you are actually enjoying yourself.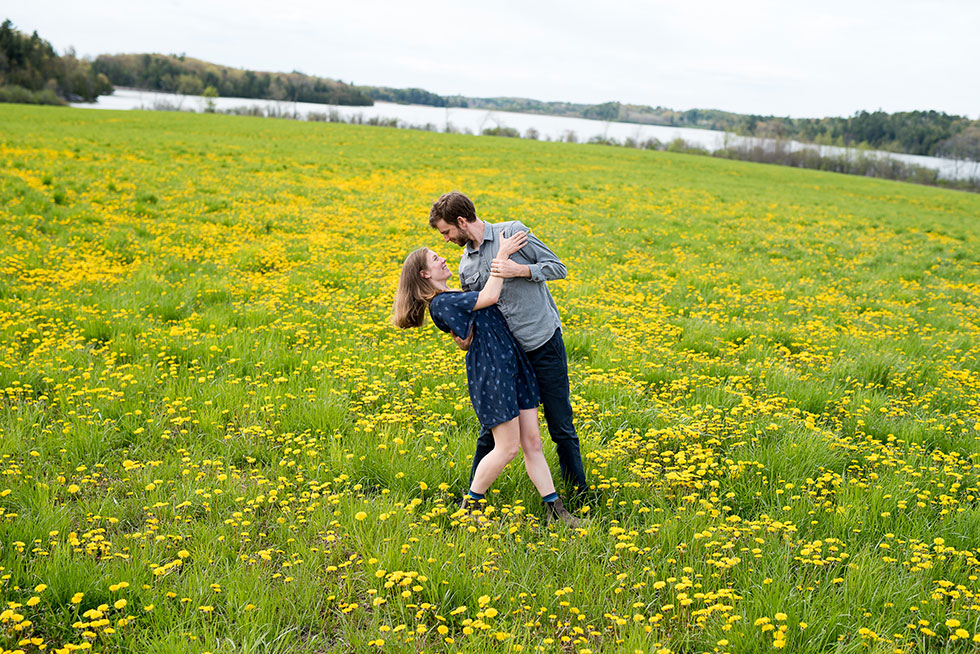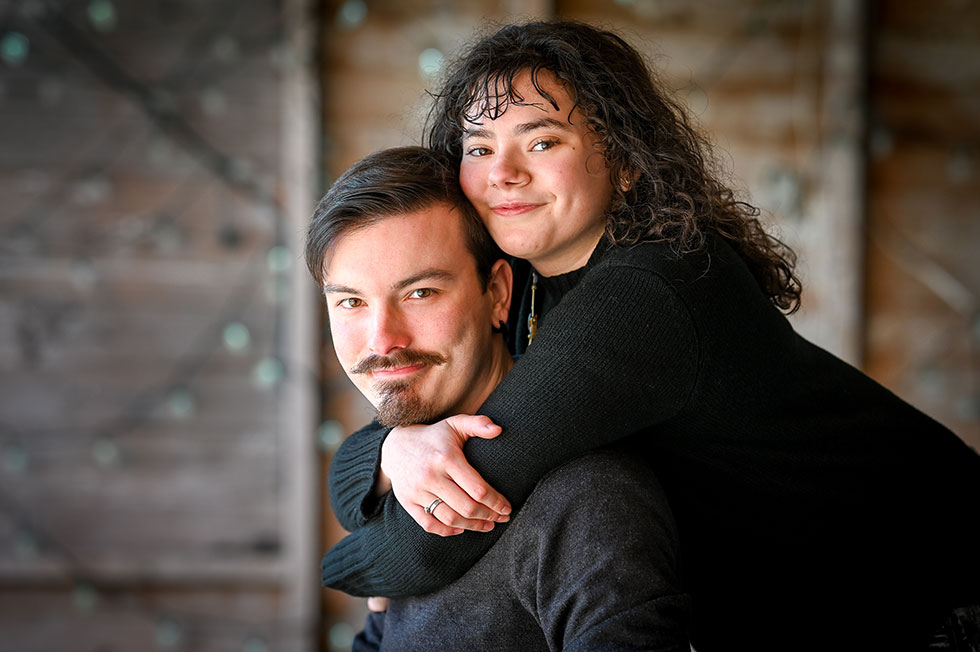 Need Some Inspiration?
Time to Do Some Online Searches!
A few days before your session, spend some time researching engagement photos online. If you see various poses or styles that you like, save it to your phone, or send it to me prior to the shoot. Do you like lots of tight closeups, or perhaps a wide-angle look matches your preference? Do you like sharp crisp backgrounds, or how about a soft and dreamy out-of-focus background? I tend to go for soft and dreamy for engagement sessions, but can cater to your desire. That is all controlled by me and my lens selection.
Once you see some poses that you like, I would suggest try them out at home a few days prior to the shoot. I often ask for dips, dance-floor twirls, walking hand in hand, piggyback and the list goes on…
FAQs
What Do I do With My Hands?
Touching each other with your hands shows intimacy. This keeps you connected and portrays romance and loving emotion. Consider the subtle touch of one's face, or wrapping your arms around each other. Other times a hand in a pocket works well, or maybe a spunky hand on your hip to show some attitude. Just don't leave your hand dangling, as that shows disinterest. The hands can make or break a romantic photo.
Where Do We Take the Photos?
This varies from season to season, and often is weather dependent. Of course everyone wants a sunny day for photos, but bright glaring sun is often very harsh and causes people to squint. On a sunny day I tend to shoot directly into the sun, so my couples get a beautiful back-lit quality to their images. I use a tripod so I can block the sun from hitting my lens, since I have 2 free hands. Shh-my little secret haha! Cloudy days are easier, since there is no harsh sun. Let us not forget the wind factor as well. So my decision as to where to go is often selected the day of the shoot itself, based on the weather forecast.
Can We Go Somewhere Unique That is Special to theTwo of Us?
Of course, keeping mind that this kind of "Safari Photo Shoot" brings on some topics to consider. As mentioned above the weather will play a big part of the story. I am very capable of ad-libbing at a site new to me, but not with the clarity of my old tried and true sites. Parking is also a consideration. You may also need permission before visiting your chosen spots. Of course my availability is also a factor, as going off-site to new spots requires much more of a time commitment. I often arrive an hour earlier to scout the grounds. A typical off-site engagement session requires a 3-4 hour time commitment when you consider the extra prep time, drive time, scouting time and the shoot itself. Whereas my local shoots take on average 75 minutes. So there will be an extra fee, and travel expenses as needed.
What Time of Year Works Best?
Fall is my favorite time of year as Vermont has the best foliage. But it is also my busiest season so schedule way in advance. Summer and Winter are also nice photographically, but very different. Summer in Vermont is full of color, so more neutral outfits work best. There are many good backgrounds and sites everywhere. Of course choice spots will be very busy, which is a consideration to keep in mind. Winter and Spring are more drab, so bright colors look best. Mud season is just not a very pretty time of the year, and parking can be an issue.
Can I Use the Photos for Save The Dates?
Yes of course, and it is best to send them about 6 months prior to the date. Plan your photo session 8-12 months prior to the wedding date. Maybe even 1 year prior on the actual wedding date! Instant date night!
What About My Hair?
Certainly do not get a haircut a few days beforehand. I would suggest at least a week prior. If you have long hair, consider tying it up, or pinning it back, especially on a windy day. Maybe a hat, scrunchy, or hair clip will help keep hair out of your face. Photographically there is nothing worse than an amazing engagement photo being ruined by not being able to see someone's face or profile due to wild hair!