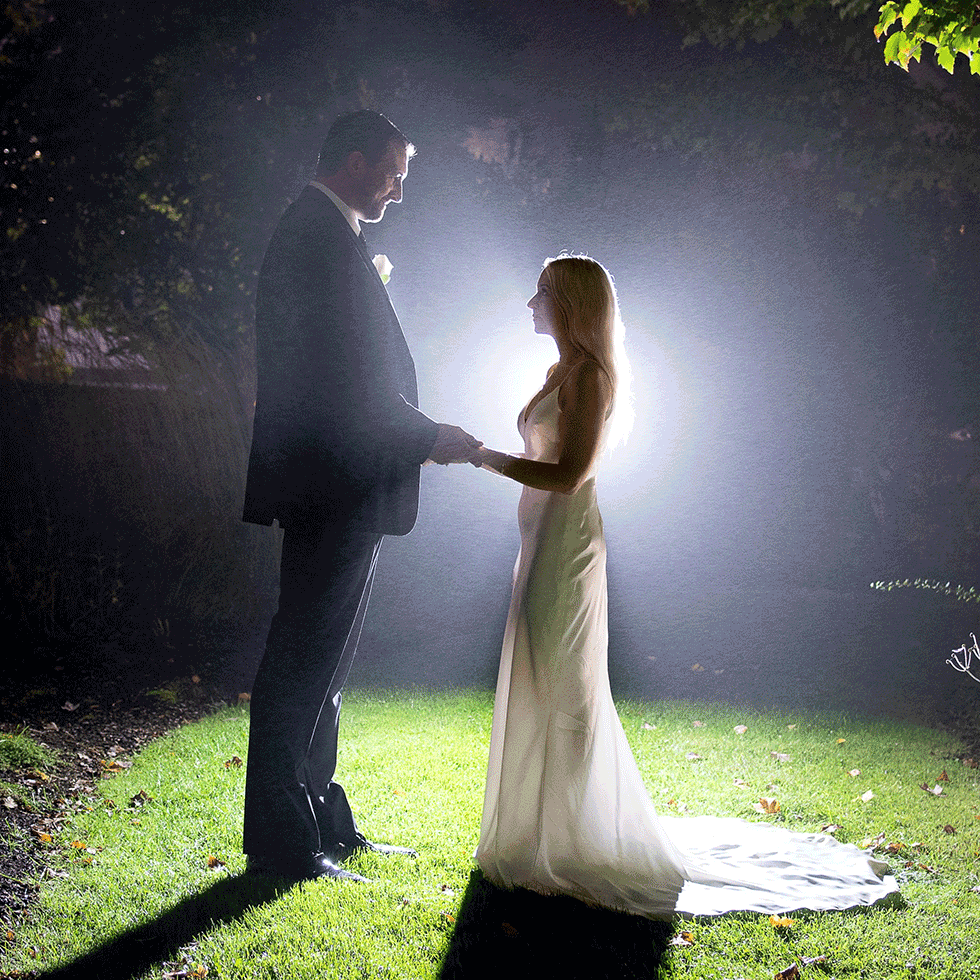 Kristina & Brad
Essex Resort and Spa
Geoff and Wendy are truly amazing.
Real undeniable talent! The lighting and weather were far less than perfect on our wedding day and Geoff still managed to capture the most beautiful photos. He was prepared for anything and it showed.
We're so thankful and beyond happy with their creativity and incredible work!
Emily and Ben
The Old Lantern
Geoff did an amazing job with our wedding
and we could not be more thrilled with how our photos turned out! He truly captured the emotions we felt during the ceremony and reception, as well as all the fun we had on the dance floor. Our guests cannot stop commenting on how great the photos came out.
Highly recommend working with him if you have the opportunity – you won't be disappointed!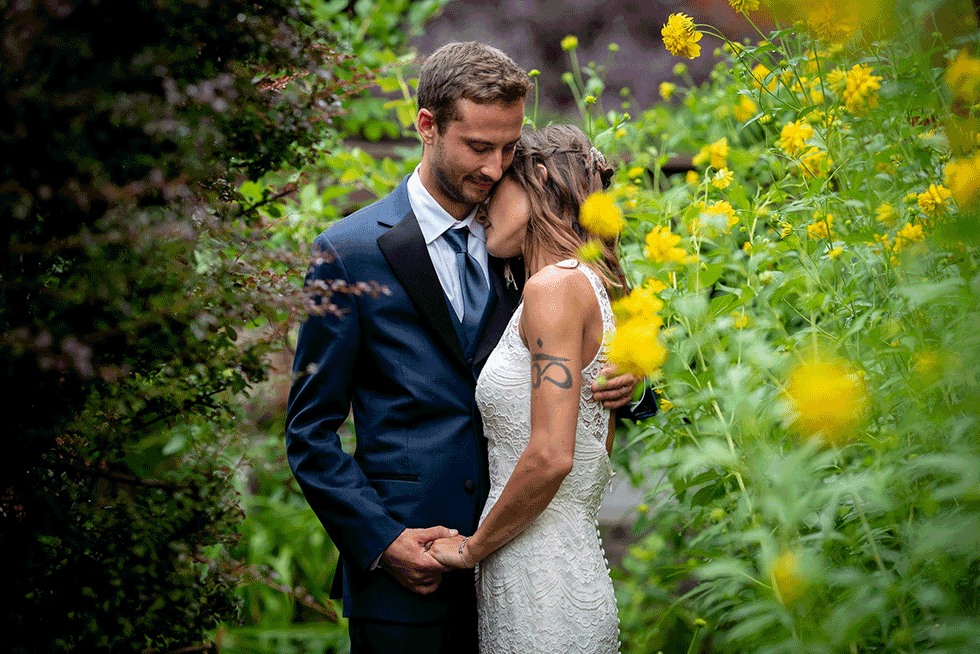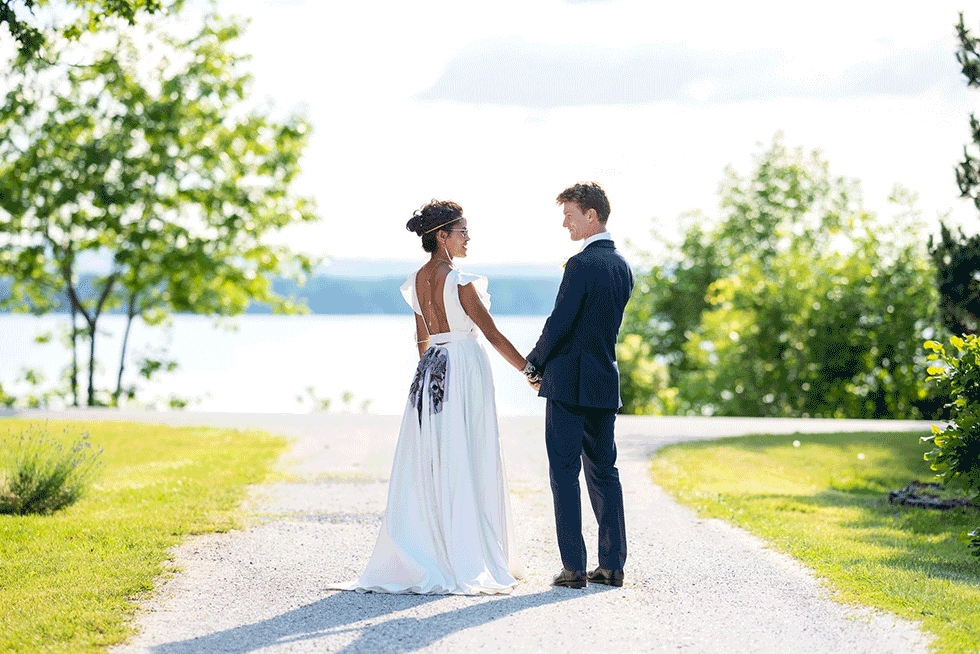 Cheyenne & Brendan
Maya Retreat Center
Geoff from The Portrait Gallery
was an absolutely fantastic addition to our wedding day. He is calm, pleasant, professional, and very talented. He took to heart everything we told him we wanted beforehand and was great on the fly with what we wanted on the day. He captured so many incredible moments, both in the posed photos and the candid ones. I was also thrilled by how quickly our photos became accessible to us. The day after the wedding he had a forty picture preview up on Facebook, and within five days we had access to the whole album.
I would absolutely recommend Geoff and Portrait Gallery to anyone looking for a wedding photographer!
Angelyce & Philip
Zen Barn
We could not have asked for a better photographer, or a more personable being.
Geoffrey's skills and photography knowledge is nothing short of amazing. Although the lighting was not on our side (outdoor or indoor), the photo's came out stunning despite this. Also, there was some unexpected weather in the forecast, but don't worry, Geoffrey was prepared for anything. He managed to get all the shots we wanted, including some that he thought of. From the start to the finish, everything has been simple and accommodated to our vision.
Do not walk to book Geoffrey, RUN!!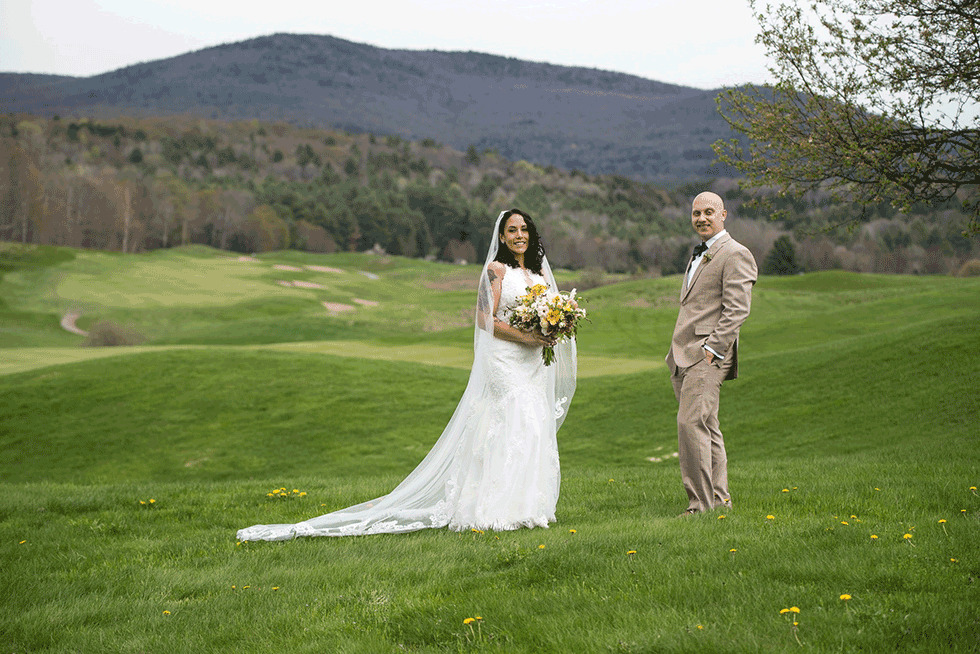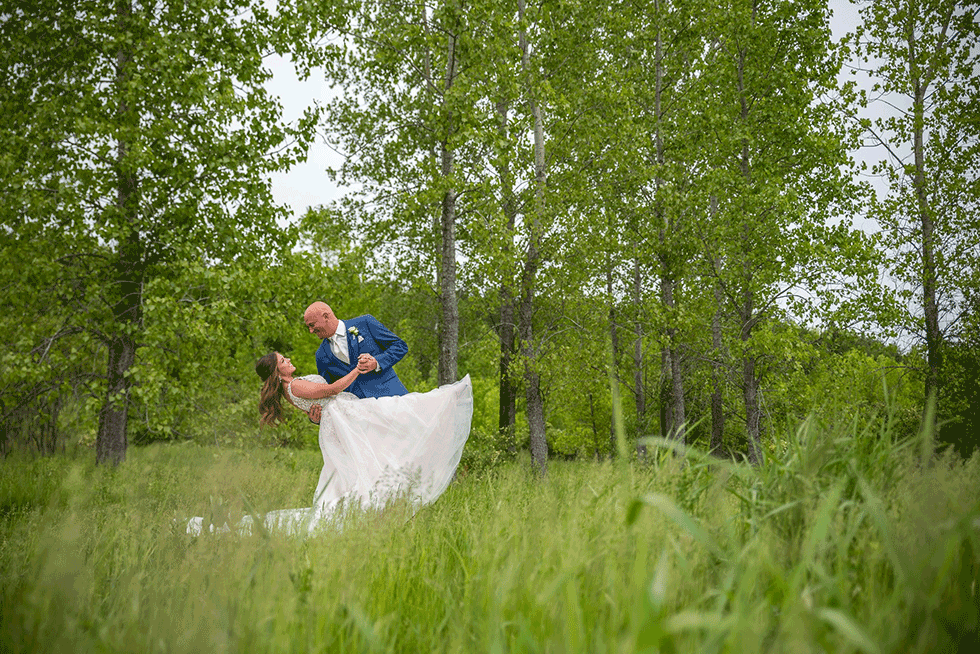 Carol-Ann & Collin
Vermont National Country Club
We had so much fun
with Geoff on our wedding day. Leading up to our wedding day we enjoyed getting to know Geoff through engagement shoots and planning. On the day of, Geoff went above & beyond with different photo destinations and seamlessly integrated himself into every moment to capture EVERYTHING.
Geoff truly is what elevated the quality of our experience.
Christina and Joel
The Ponds at Bolton Valley
We worked with the Portrait Gallery
for scheduling and the photographer Jay Kennedy at our wedding. They were great and accommodating moving wedding dates (due to pandemic) along with other organizing. Jay was amazing at the wedding and we can't recommend having him at your wedding more. Every picture we got back was fantastic. He really knows the best shots to get and gets it done incredibly well.
We loved having him there.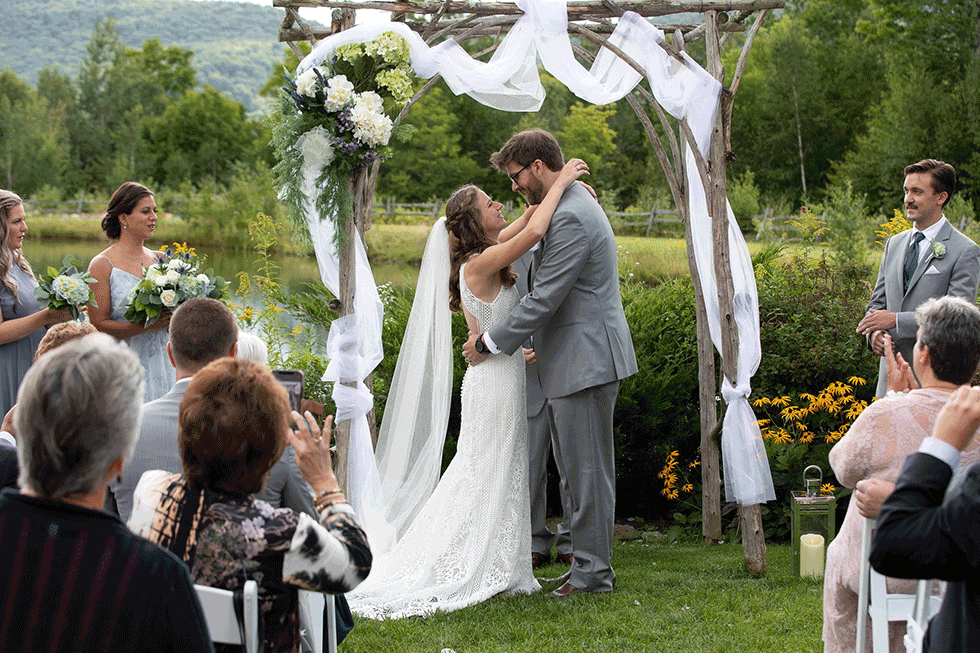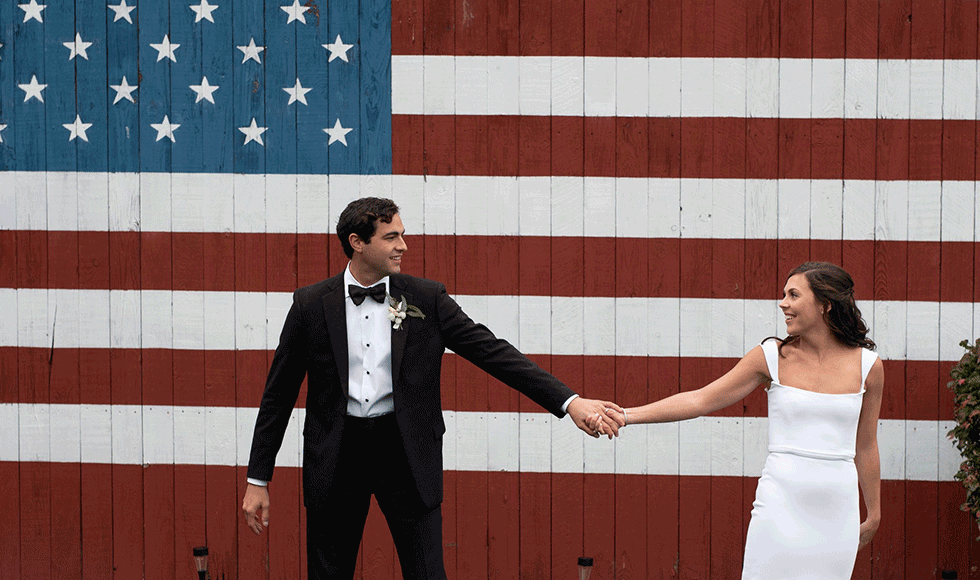 Erika & Andrew
Private Residence
We are so happy we chose Geoff
to be our wedding photographer! Geoff and his team did a great job getting all of our requested shots as well as of the guests attending! We highly recommend Geoff and his team to anyone looking for a
great wedding photographer!!
Elizabeth & Jacob
Sleepy Hollow Ski and Bike Center
Fantastic in every sense!
Geoff's variety of offerings gave us exactly what we wanted within our budget. His artistic eye was top notch and was matched by his friendliness and ability to capture our day while also letting us enjoy it.
10/10 would recommend!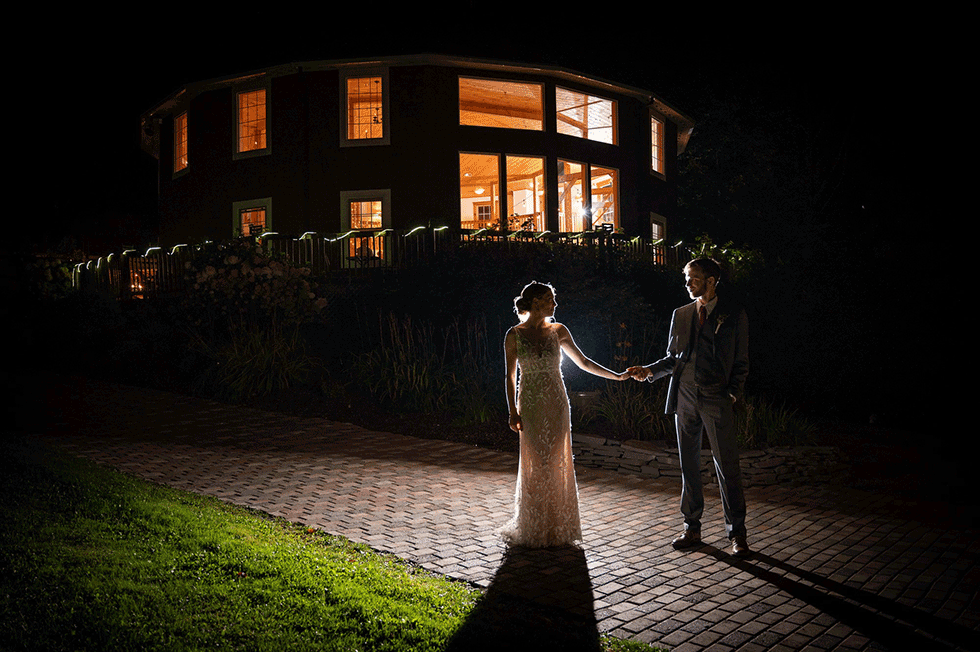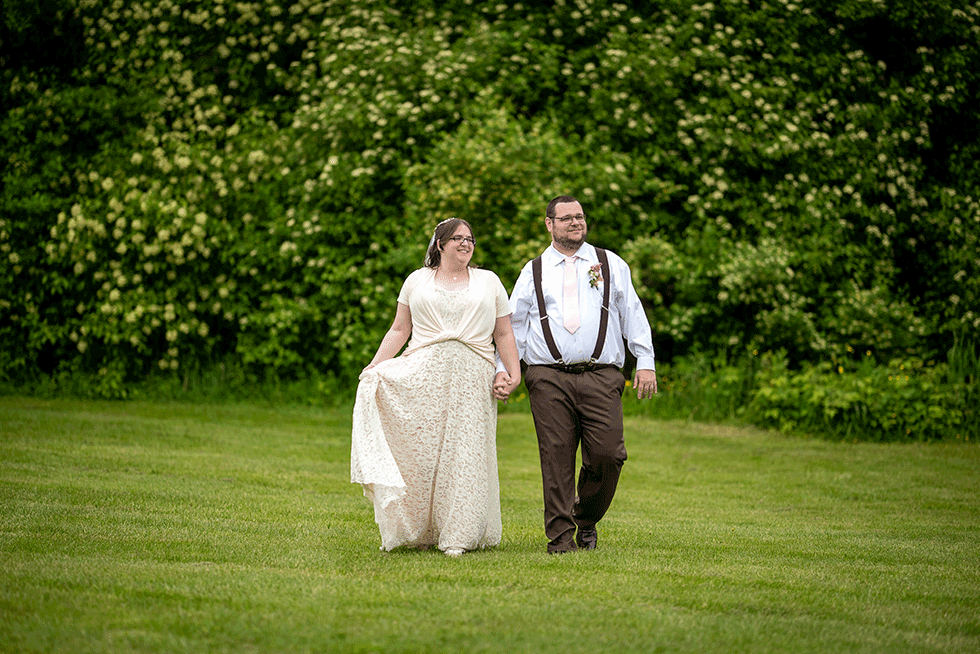 Becky and David
Mansfield Barn
Geoff McLoughlin is a fantastic photographer
and made all of our photo sessions fun and stress-free! Our wedding photos came out beautifully, and Geoff made sure to include all of the different variations of group photos that my husband and I wanted to capture, as well. If you are looking for a very professional yet also very personable wedding photographer,
Geoff at Portrait Gallery is the man for the job!