What To Do and When To Do It!
The idea of planning your wedding might seem scary! It doesn't have to be. A good checklist helps you keep track of what you have done, and what needs to be done, and when! After so many weddings, I have seen it all. Let me be your friend, and advisor, and together you can have your Perfect Wedding! It is never too early to start! This guide will help you down the path.
You can trust me! I have street cred!

BA degree in Photography
Over 450 wedding reviews online with 5 stars and a 4.9 average
11 years BEST OF VT Wedding Photographers on THE KNOT
Documented weddings at over 80 VT venues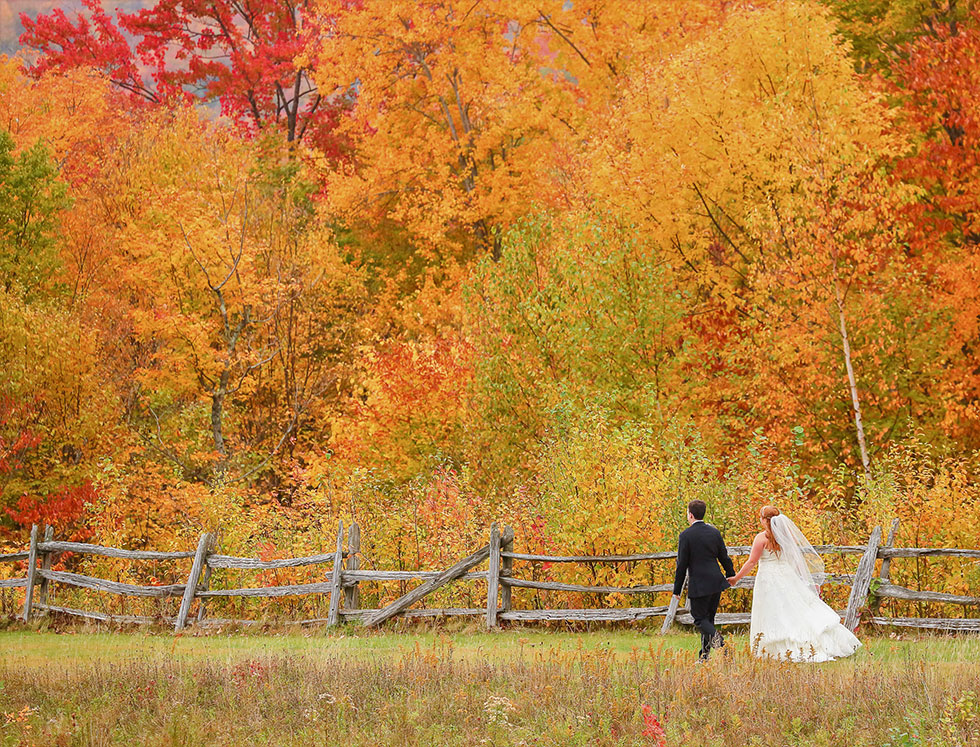 The Date
Before you set a date, make sure the most important people in your life can make it.
Pick A Season
Vermont weddings mostly occur from May until October, with September and October being peak season. Consider an off-season wedding to have more variety of availability, and perhaps off-season pricing. July and August tend to be the hottest months. If there are schools to schedule around, keep the beginning of school in the fall, and the end of the school year each spring in mind.
Day Of The Week
Saturday weddings are most popular. Vendors tend to book up quickly on Saturdays, whereas on Sunday and Friday dates, you will have more selection. Again, like off-season, you may get discounts for weekdays and non-Saturday dates.
Set A Budget
Compromise may be the key here. One of you may want a dream wedding, and the other would rather keep it simple which often translates to less expensive. There is no right or wrong feeling about this. The key is in the end you both should be happy with the decision. So let's dive right in:
Start Now
Put aside a certain amount each month and plan ahead for the extras that always seem to crop up. There may be extras like tipping vendors, setup fees, multiple locations and the list goes on. Have a little extra just in case. In the good old days parents usually paid the tab. Now a days many couples are footing the bill.
The Big Stuff
The big money gets spent first. I am certainly biased about this, but there are some places you really should strive for the best:
Venue. You can save by refining the Guest List.
Photography and Video are not the places to go cheap. Hire a great photographer, and if budget allows, also a great Videographer. Pros are paid well for a reason. They are worth it. Consider everything else that you spend money on is basically gone in a few hours. But your photos and video are yours forever! Tell Uncle Harry to put his camera down and get on the dance floor!
Trim It Down
Looking to save a little here and there, so you can afford the most important things?
Flowers may not be the place, if they are really important to you. I have seen many folks use their local supermarkets with great success and budget friendly.
DJs and Bands run the show! If you expect a wild bash, then your entertainment will shine for you! The budget friendly option for more intimate settings is to provide your own music.
Will you need Transportation?
Open Bar is nice, but not customary. If budget provides, consider it for the Cocktail Hour only to lower the cost.
Wedding Album I would consider a must have! I give folks 6 months to pay for it after the wedding.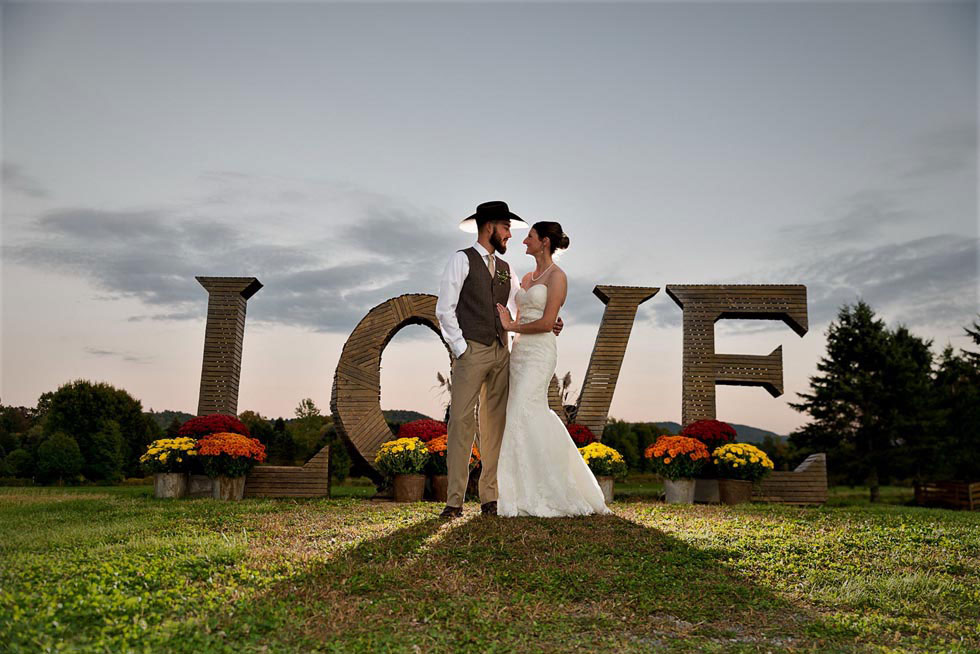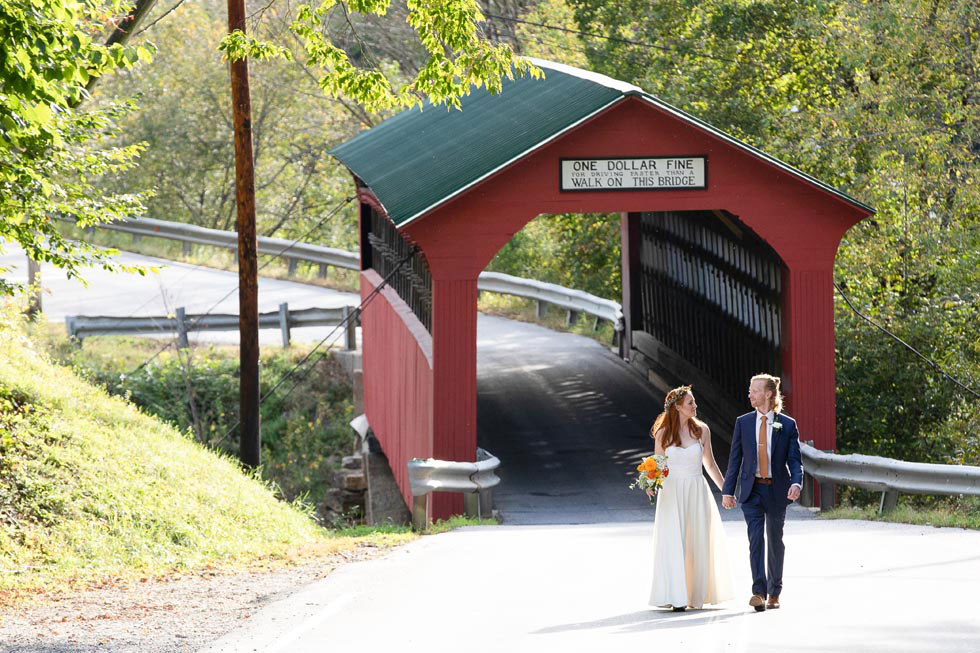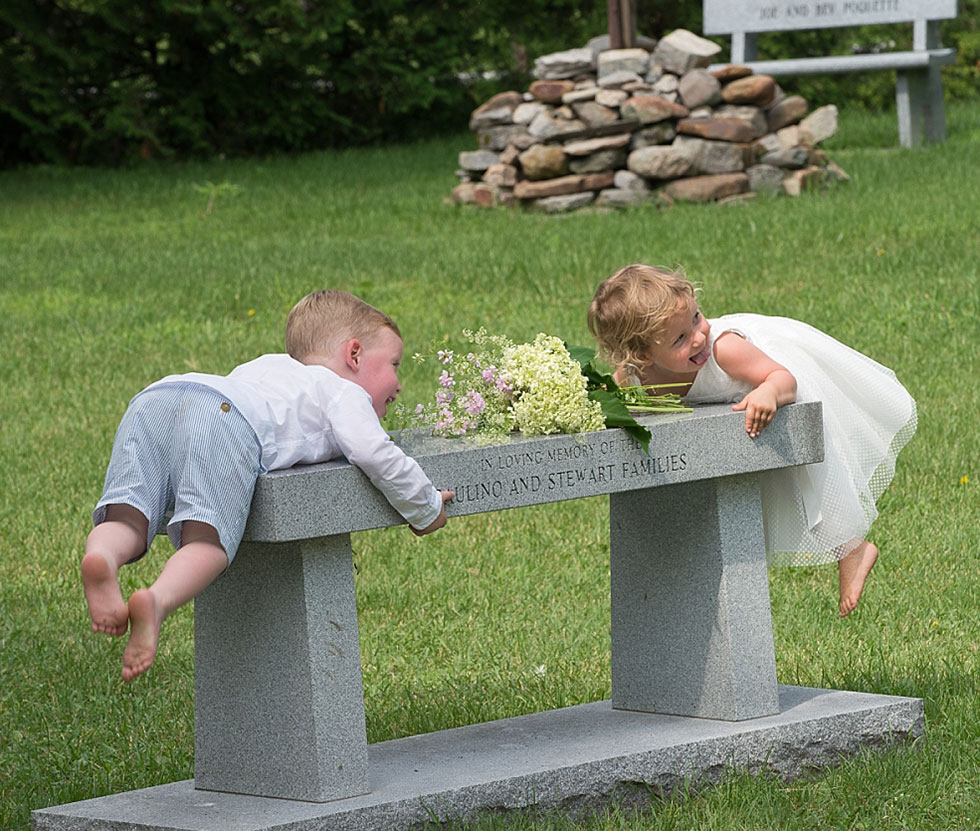 Choosing Your Guest List
Deciding who to invite is not so easy. Many things come into play, budget being one of the big ones. Here are some tips:
50/50 Makes Sense
Consider an even balance from both sides, including family and friends. Start with the must haves, and work your way down. Pick folks that mean the most to you right now, and that will be there in the future.
Do What Is Right For You
Do not be pressured to include everyone. Family politics can get tricky, and old friends fade away. No need to invite guests that are not part of your family and friends circle. But every family is different, so do what is right for you.
Kids?
Who doesn't love cute kids at a wedding. But not every wedding. Some folks just say no. Others say the more the merrier. Perhaps babysitters are hired, or the grandparents come and get the kids for the night, so the parents can have a blast. Let parents know asap, so they can arrange child care.
Time To Pick Your Wedding Party
Get the old gang together and let's have a party! The average wedding party size is 10 people in Vermont. Maybe a couple of kids as well. Having the same number on each side is well balanced, but an extra 1 or 2 on a side can be balanced out easily enough. Best Man and Maid of Honor are the 2 big ones to pick. Here are some tips to guide you:
Family And Siblings
My sister was my wife's Maid of Honor, and her husband was my Best Man. We were close to them, and spent lots of time together so it just made sense. Siblings make great choices, and that will always please parents and grandparents.
Don't Be Lopsided
Keep an even number on each side so it looks balanced during the ceremony, and also for the photos. One or two extra on one side can be balanced out easily enough for the photos. In this scenario I often do the Wedding Party boy-girl, boy-girl, which helps balance things. This also holds true when you have lots of tall guys and perhaps shorter woman, which I have seen a lot.
Pick Wisely
Face it, some folks in our modern lives are just not dependable. Keep it simple and pick folks you can trust to be there with you every step of the way. Cut out that drama before it happens!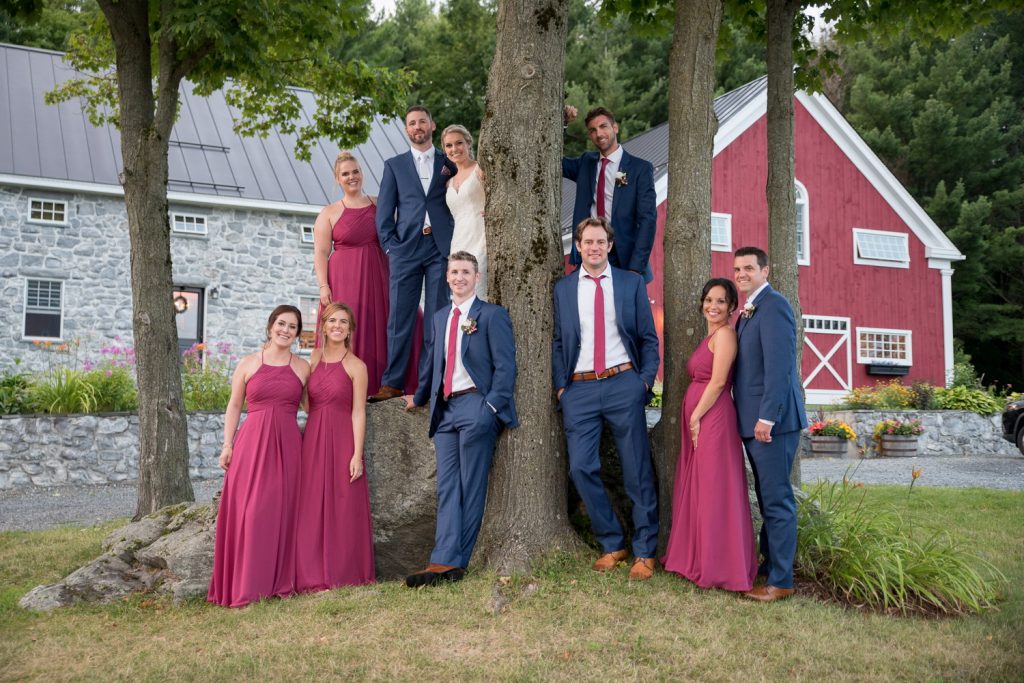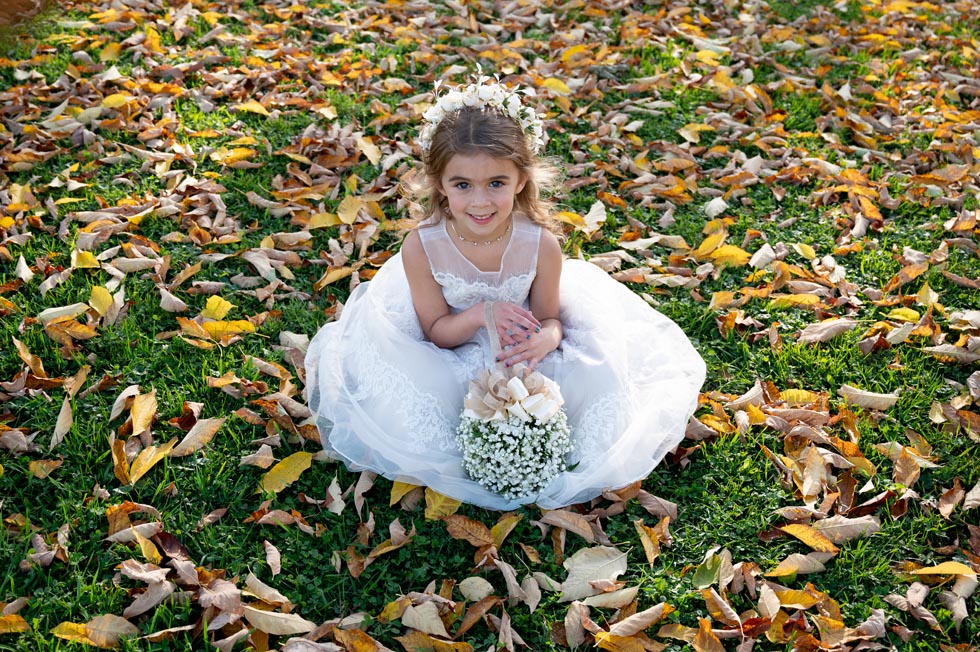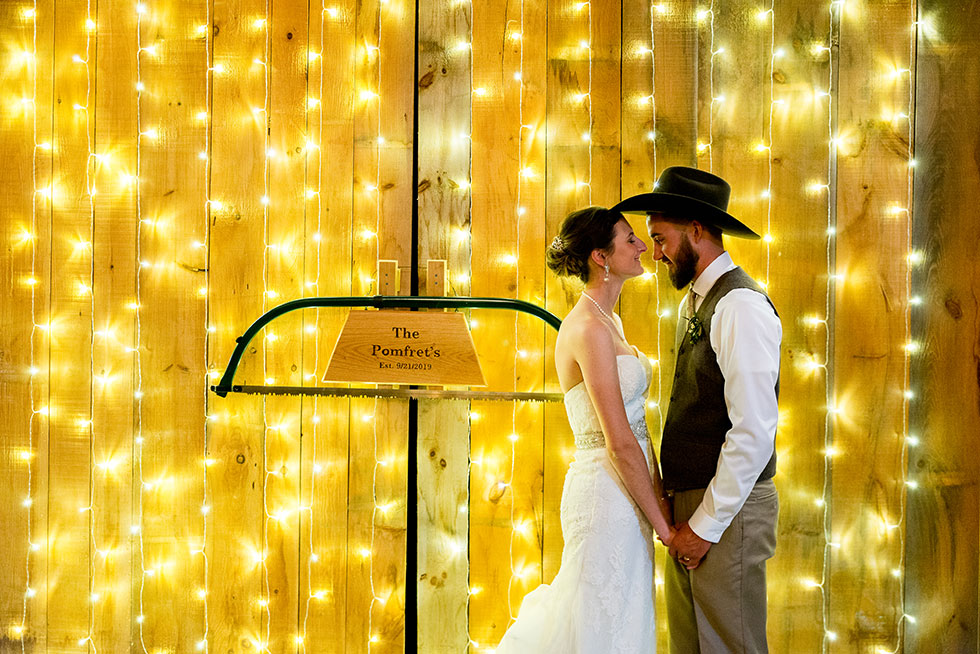 Get Some Help
If the budget allows, consider a Wedding Planner. Nice to have someone on your side that knows weddings, and wedding vendors in the area. Not all couples are comfortable with handing things over to a stranger, but they can save you lots of time and stress.
Reviews
Get Reviews for your Wedding Planner! Everyone reads reviews these days! I have over 450 reviews online for Portrait Gallery, with a 4.9 average. Yes, it brings me lots of business, and I read each review carefully, and I always respond! Great customer service demands it in today's digital world!
Ask your married friends. They probably have seen the full gamut of the good, the bad and the really bad! No need to walk this path alone.
Ask your venue! Most venues have a preferred vendor list. Get it!
Get Wedding Insurance?
Do you need this? Did you even know about it? Maybe not? But what if the wedding gets canceled or needs to be postponed. Policies vary from a few hundred to maybe $1,000. The more you include the higher the fee. Something to think about if you foresee possible hiccups down the road. Things like health, weather, loss of a job, and even another pandemic could come into play. Might be nice to have it once those checks start flying out the door.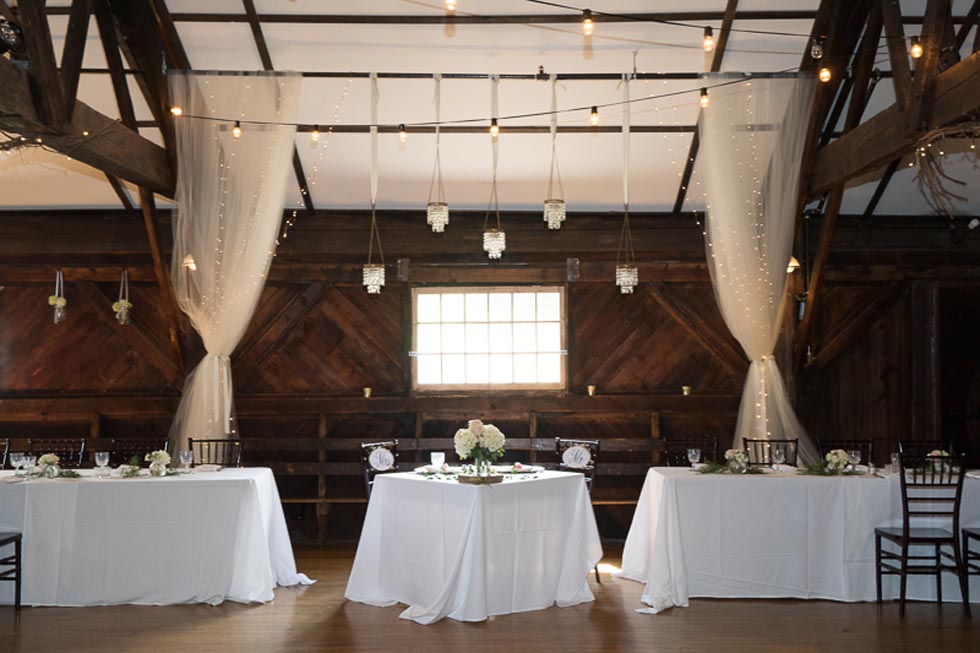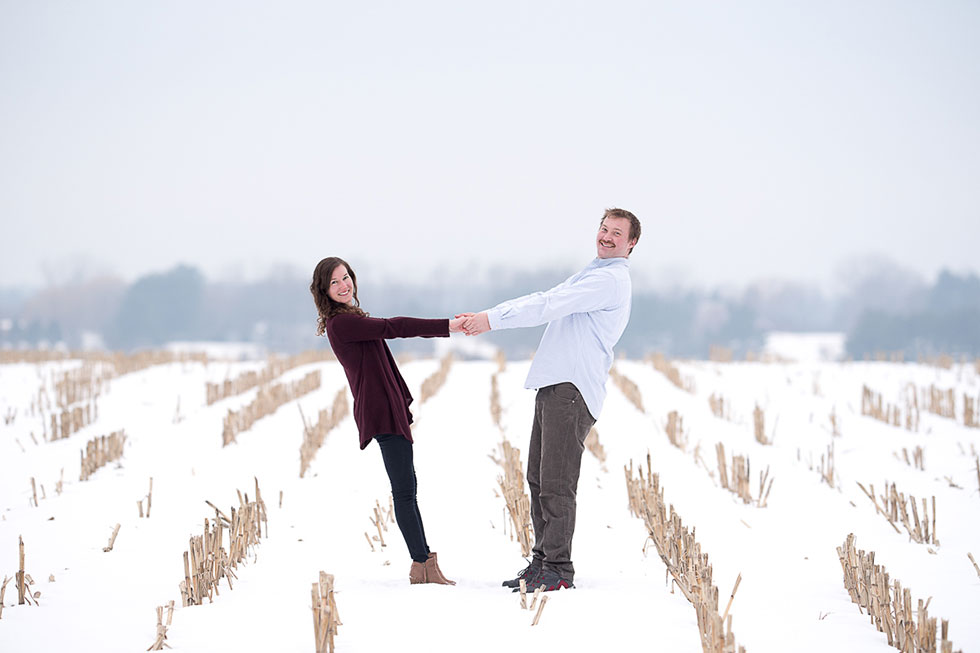 Booking Photographers
The photographer is one of the most important aspects of the wedding day. You are with your photographer the entire day, and often the photographers run much of the show, until the DJ takes over. Here are some good questions to ask:
Can I see a few entire weddings from start to finish?
Do you have samples from my venue?
What is your style?
How are photos delivered?
Do we own the rights to our photos?
What is the backup plan to assure photos are not lost?
What is the backup plan if the photographer is sick, or unable to make it?
How long until the photos are delivered and how are they delivered?
Are the photos edited?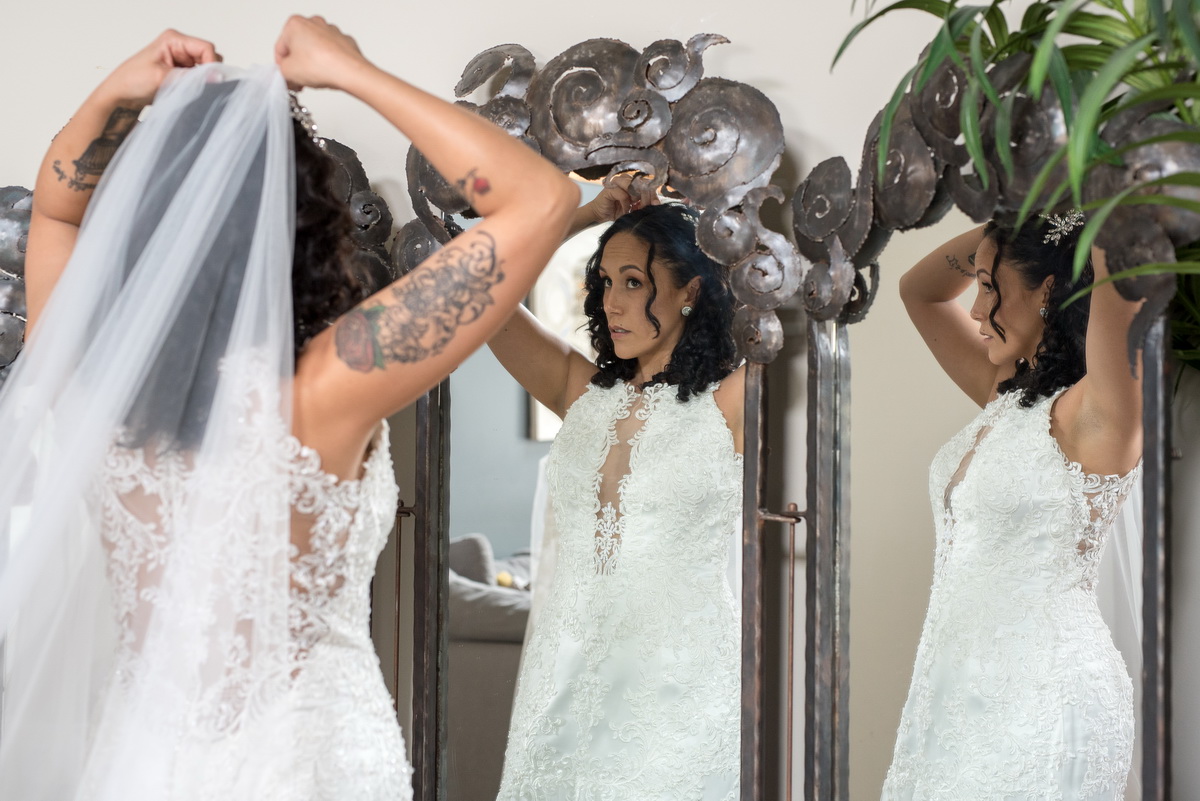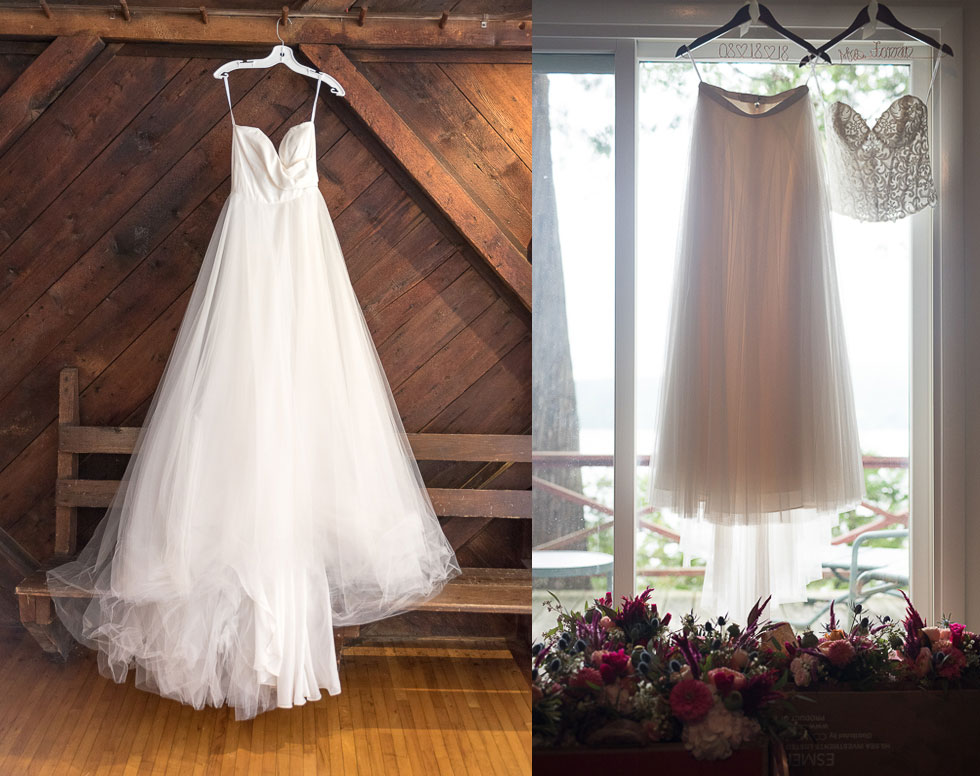 Shopping For The Dress
You have dreamed about this day! Shopping for the dress is the stuff of little girl dreams! Make it an event and bring your posse. Be sure to:
Do your research! Search online for a look that you love. Then you can ask local shops to see if they can match the style or look. Pinterest and Instagram have lots of options for you to browse through.
Shop around for the dress of your dreams. Consider second hand or vintage. Try on lots of samples to see what fits the best. Sometimes adding thin straps to a strapless dress makes sense, so you are not having to pull the dress up all day.
If you are a dancing queen, consider a second dress for the party!
Ask questions like do you provide alterations, or various color options? Do you have a payment plan?
Pick Out Rings
The wedding bands are the symbols of your unique union, and represent your eternal bond. Spend some time before the wedding, shopping around for something that you both love. This can be done any time, but don't wait much longer. Especially if you are going custom or will need sizing of an old family ring.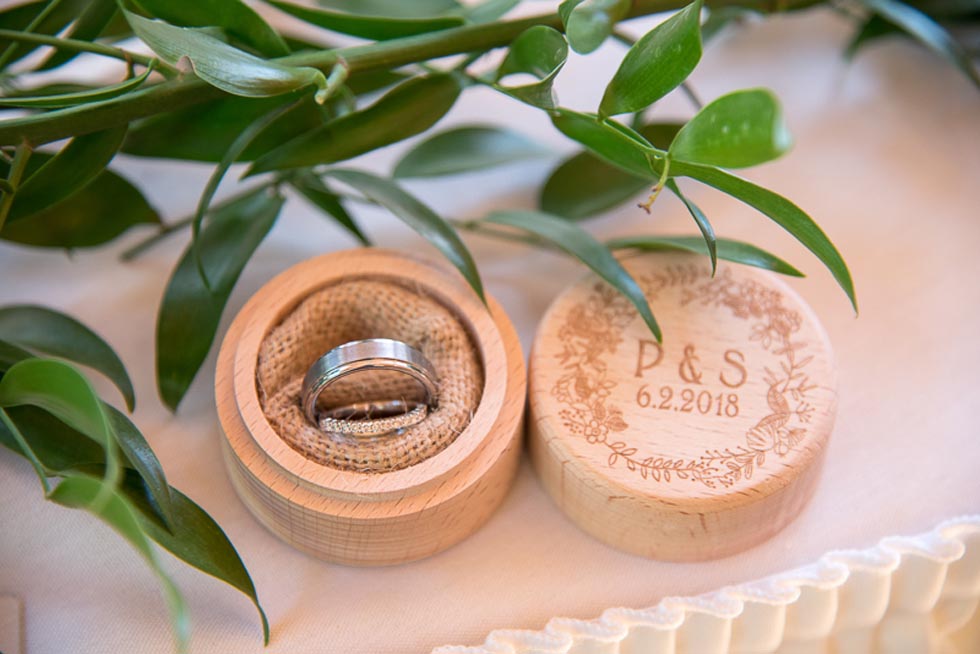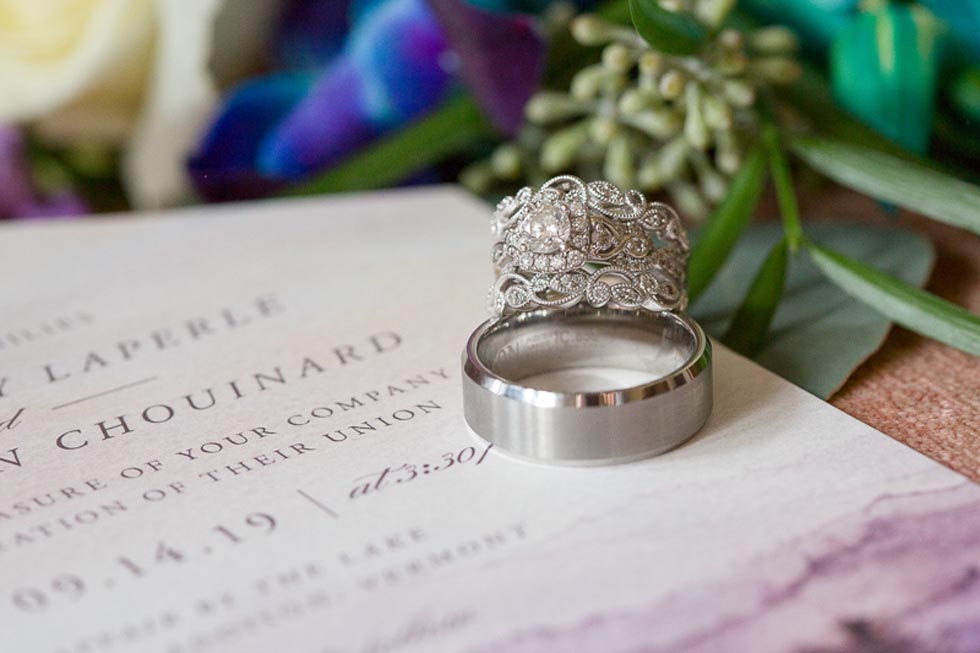 Send Out Your Save The Dates
It is best to give your guests as much notice as possible, so they can plan accordingly. Here are some tips:
Keep it simple. When and Where is all the info that guests really need at this point.
Do this at least 6 months prior to your date.
Be sure your venue is booked before sending.
Selecting A Theme And Color Palette
At the core of any beautiful wedding is a strong theme, or unique color palette. Whether it's based around a specific flower, color, or location, having a theme helps to tie everything together. Online research can help, and many Pinterest and Instagram sites will have color boards that you can view as well.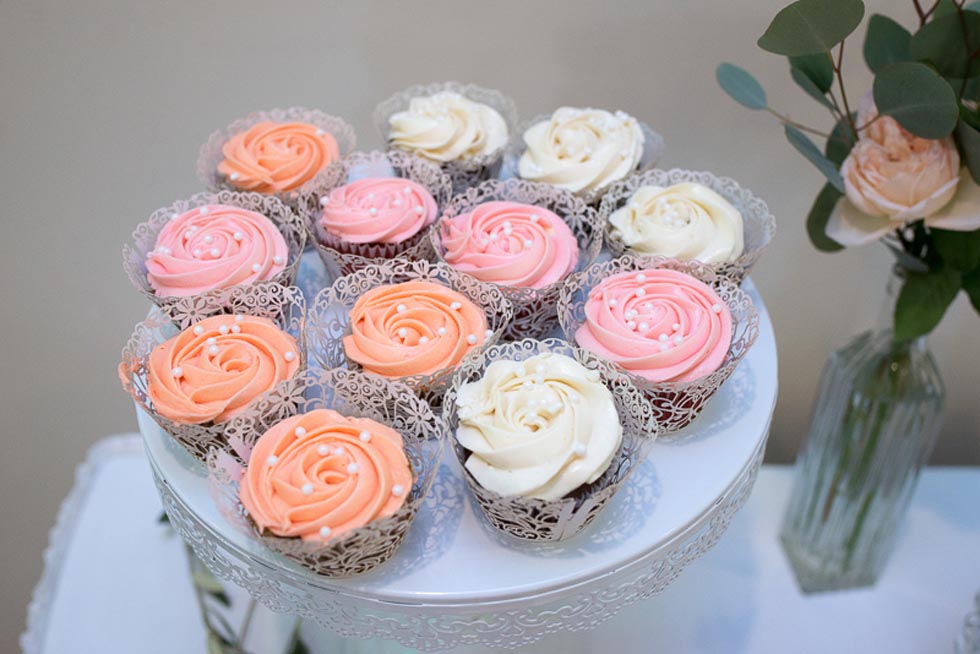 Find A Caterer
Nothing sets the tone of the party like an amazing dinner spread. Here are some guidelines to use when finding a caterer:
Have a basic menu idea planned.
Set a budget for the dinner and service.
Do some tastings! That is one of the best parts of the planning stage!
Don't forget the cake. Many venues can provide a cake for you. You may also be able to find your own cake vendor.
Build A Website
I suggest Wedding Wire or The Knot. You can create a free wedding site with just a few photos and some basic details. As things get more firm, you can update the site with new progress. You can even create your own custom URL for the link that you provide to guests. Headings could include:
About Us, Wedding Party, Venue, FAQ, Lodging, RSVP, Gift Registry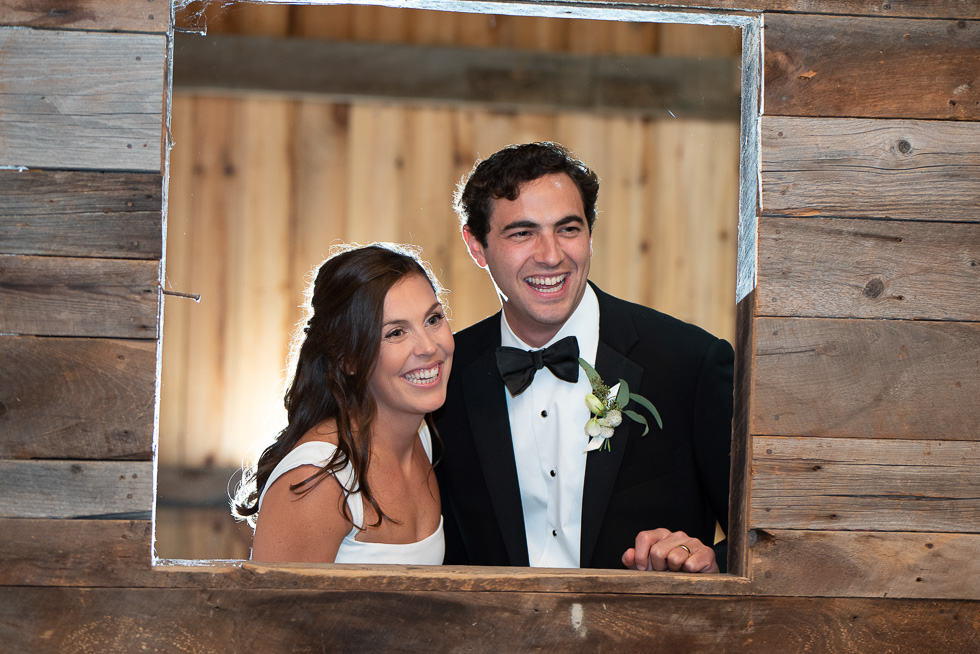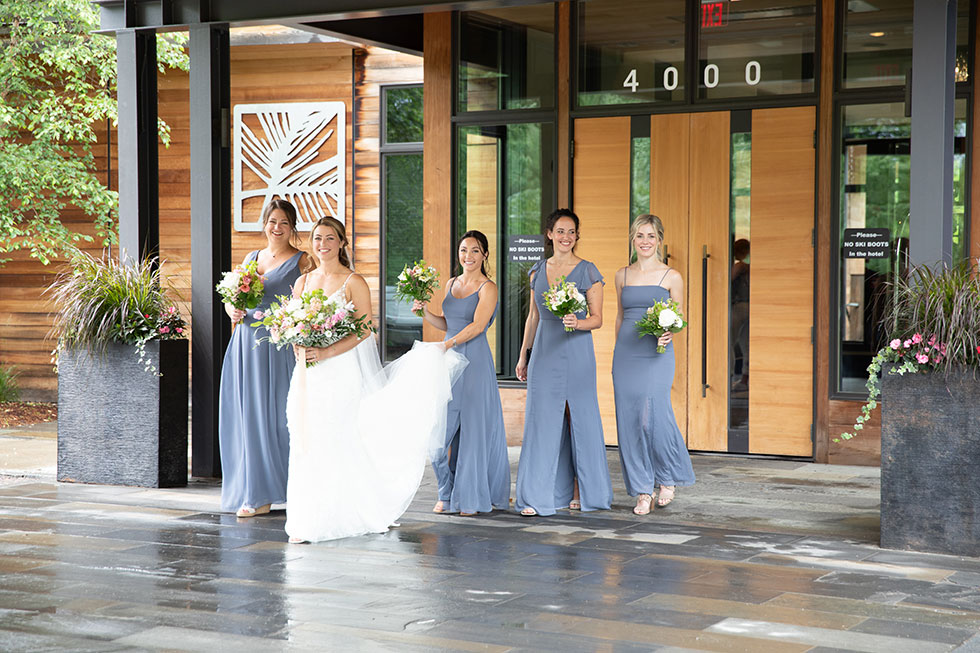 Lodging
Speak with your venue and ask about lodging options. Whether on-site, or off-site, the venue will know the most typical lodging options. Let your guests know as soon as possible. You may be able to reserve room blocks at a reduced rate.
Entertainment
First you need to decide whether to have a DJ or a band. Book early, as the in-demand entertainment businesses gets busy in the summer and fall months. A DJ can mix various styles to cater to various genres, so there will be a good mix for everybody. Wedding Bands know all the great wedding songs, and often cater to your crowd.
Listen to some samples, or see sample videos to get a flavor of what each provides.
Ask the venue what the music limits are. Start times and end times. Make sure there is enough electricity to power everything. Bands require lots of outlets.
Is there more than one location that needs sound or music set up, and are there additional set-up fees for multiple locations? For example, many ceremonies use a sound system so that everyone can hear, which also helps the video pick up the vows being spoken. Will music be needed at the cocktail hour? Often the cocktail hour is at a different location then the dinner site, and perhaps the dance site as well. A sound system could be needed at multiple locations. The more locations, the more time is needed for setup, which could invariably raise the cost.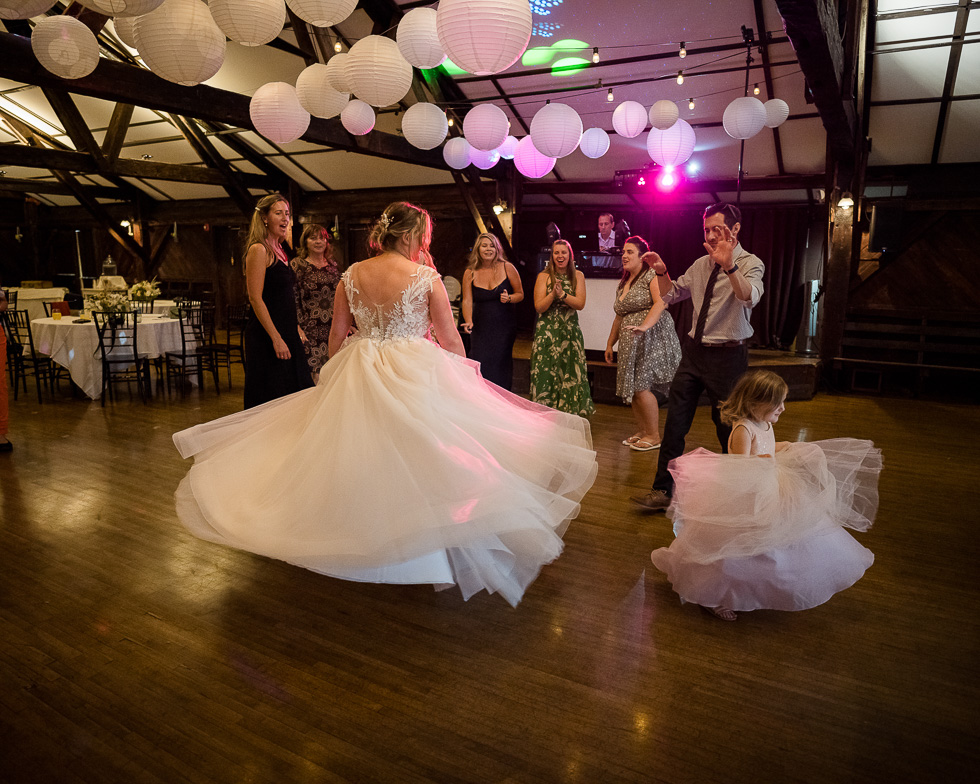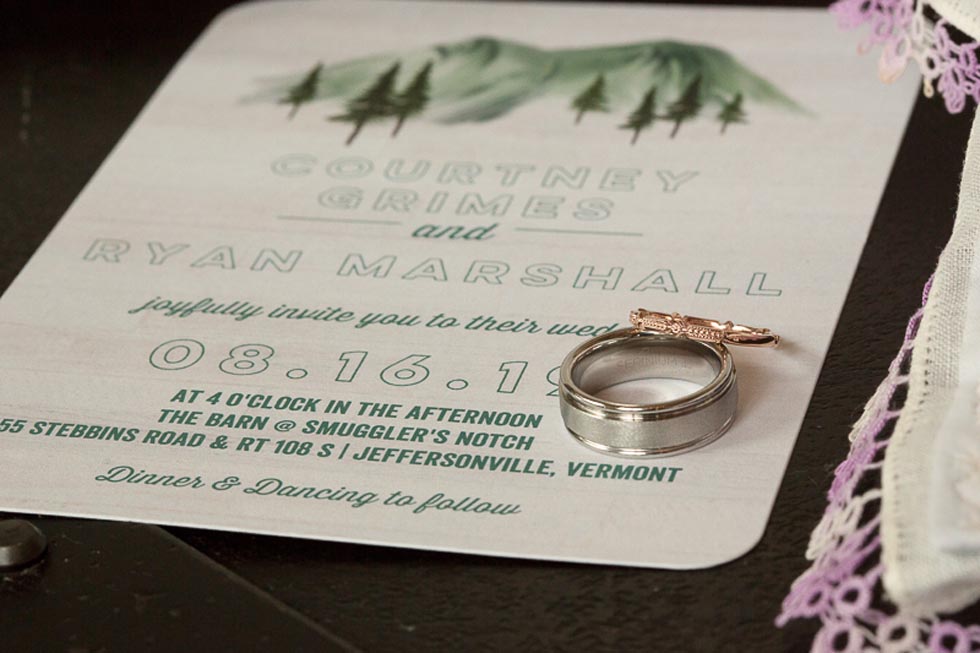 Sending Invitations
Time to send out your invitations! It is okay to send these out in batches, with your must-haves first, and then as space allows, sending out a second wave, or third wave. You can also allow single folks a plus one as space allows.
Shopping For Bridesmaids Dresses
Discuss the budget with your bridesmaids, especially if you are not paying for the dresses. This helps keep your chosen few part of the process, and helps keep tabs on spending while at the dress shop.
Don't forget to factor in Alteration costs.
Make sure everyone gets measured. It is best to have all measurements done by the same person or store, as different shops will have different standards.
Don't forget the shoes!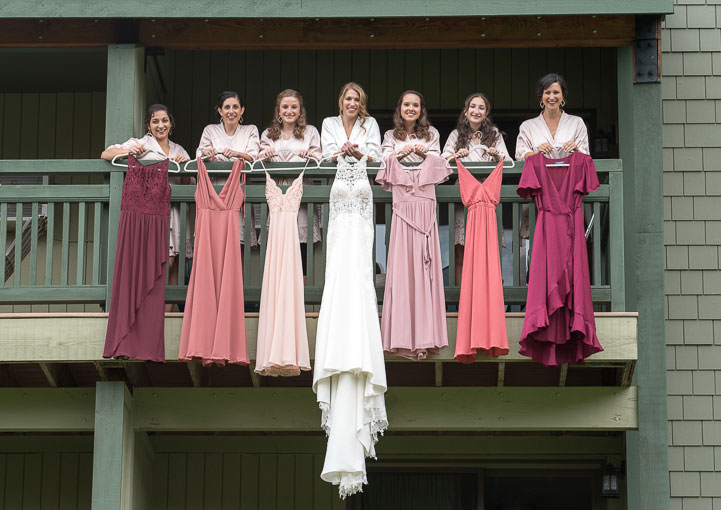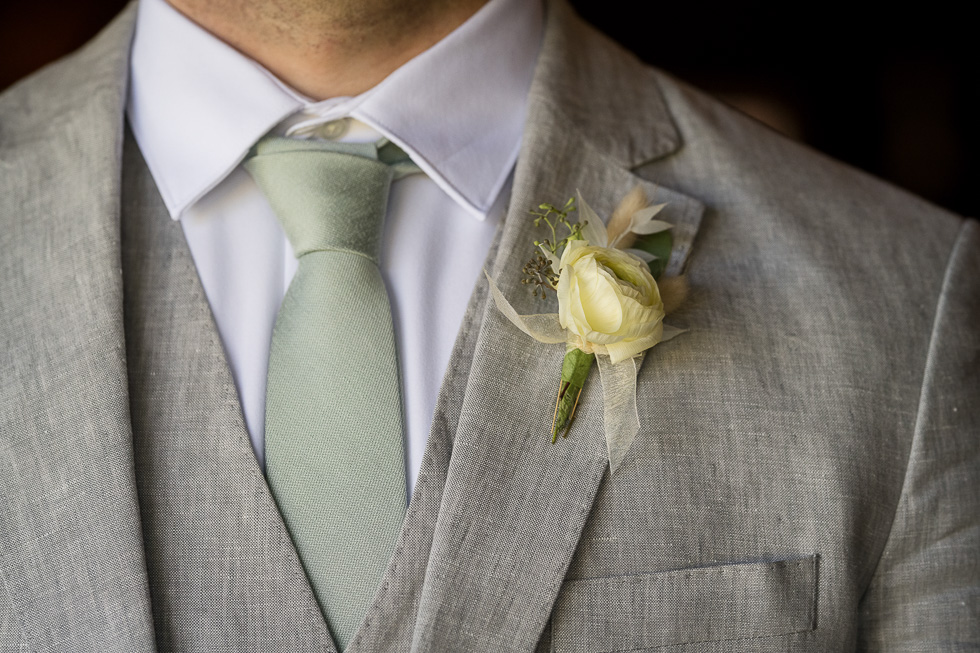 Shopping for Groomsmen Suits
Unlike Bridesmaid dresses, the first decision is to buy or rent. Buying a suit that can be worn again is practical, but more expensive for your attendants. Renting is perhaps more economical, but be sure everyone gets fitted at the same tux shop if possible. Lack of merchandise and supply issues have been common since the pandemic, and often tux shops are low on inventory during busy months.
Matching the bride's style will assure the entire Wedding Party looks cohesive! Best that both parties discuss color and style beforehand. A three piece suit or tux is most formal, whereas a blazer and slacks, or even vest and matching pants offers a more casual look. Suspenders and a white dress shirt are another option.
Don't forget the shoes, belts, and maybe cuff-links.
Create A Gift Registry
Now is the time to plan a Gift Registry. New trends would include monetary amounts to help pay for the wedding, or even donations to a favorite charity. The more traditional approach is to have a favorite store with some choice items. Ask your recently married friends what they did.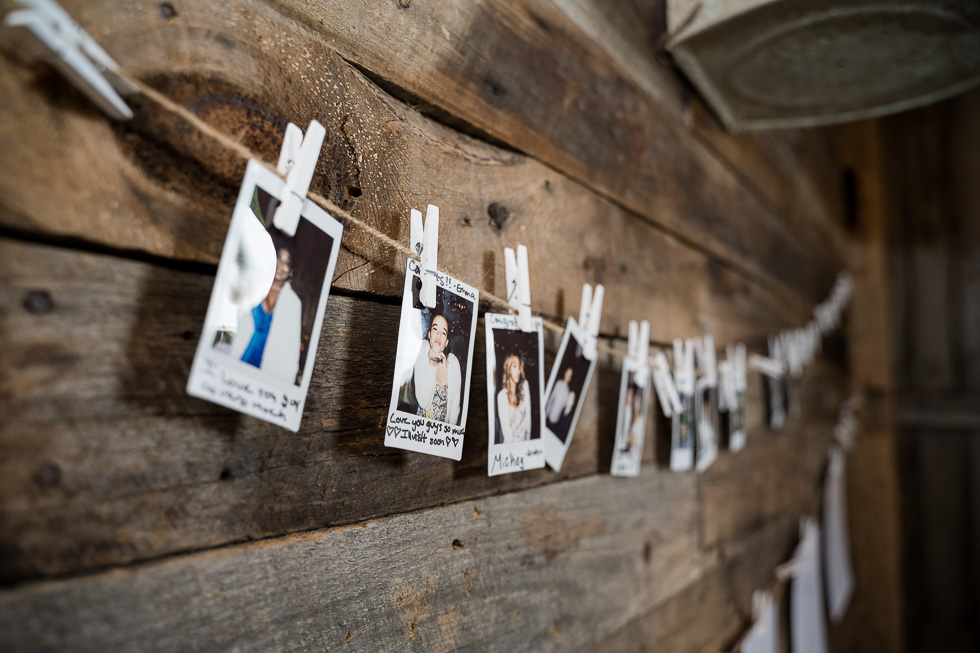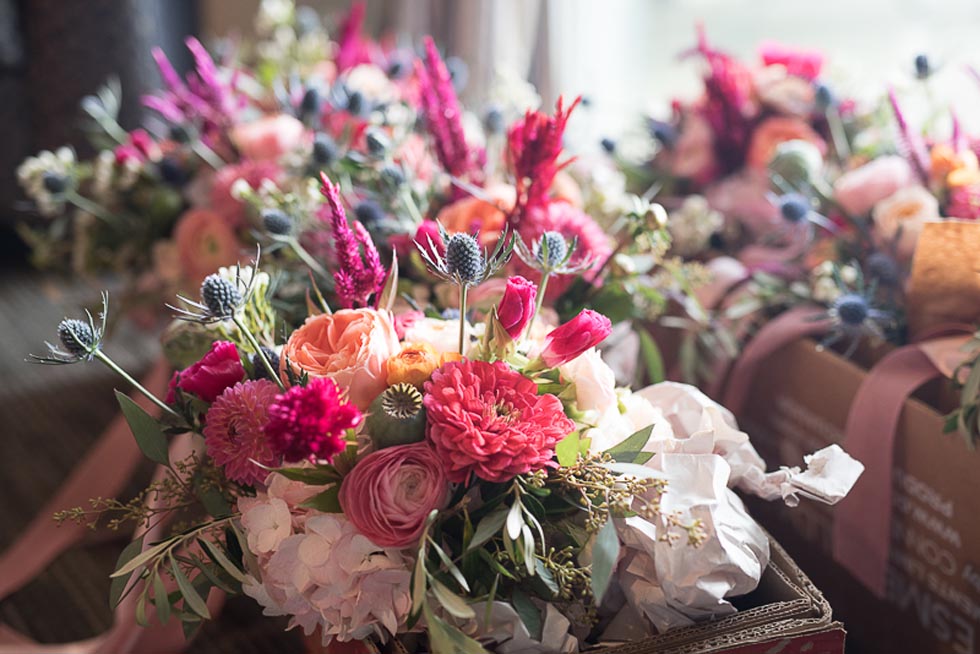 Flowers
Ask your venue who they work with most often. Do you have favorite flowers that you would like? Perhaps a theme? Florists can help you mold your vision into reality. Again, Pinterest and Instagram will have many options to view.
Hair And Makeup
Social media can help you here. Most good HMU stylists have a wealth of photos to share. Find a few that you like and see if you can get real world wedding samples. Schedule a trial styling if you can. You can even bring your BFFs and turn it into an event. Of course, take some closeup photos that you can refer to.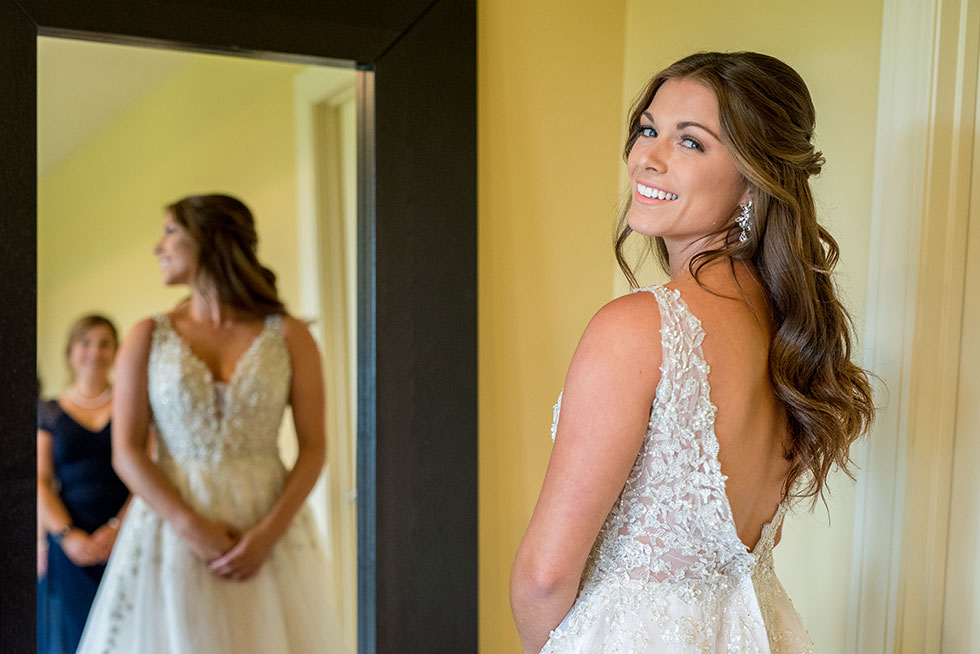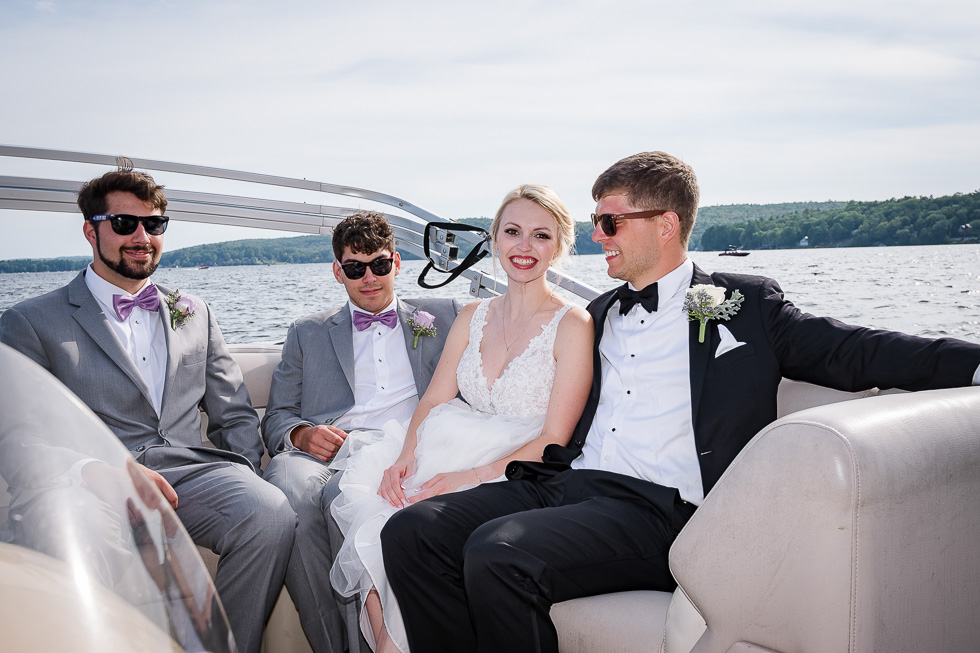 Transport
Limos and Buses are all an option, and maybe a necessity depending on location and venue. If you expect a wild crowd, having buses shuttle your partying guests home is a safe way to pamper your guests.
Planning The Honeymoon
Now is time for the fun stuff! This is a good chance to spoil yourself and really have some fun, or just relax if that is what you need! Picking where to go is the hard part! Maybe you leave the next day, or maybe you wait a while. The important thing is that you are both happy with the final decision!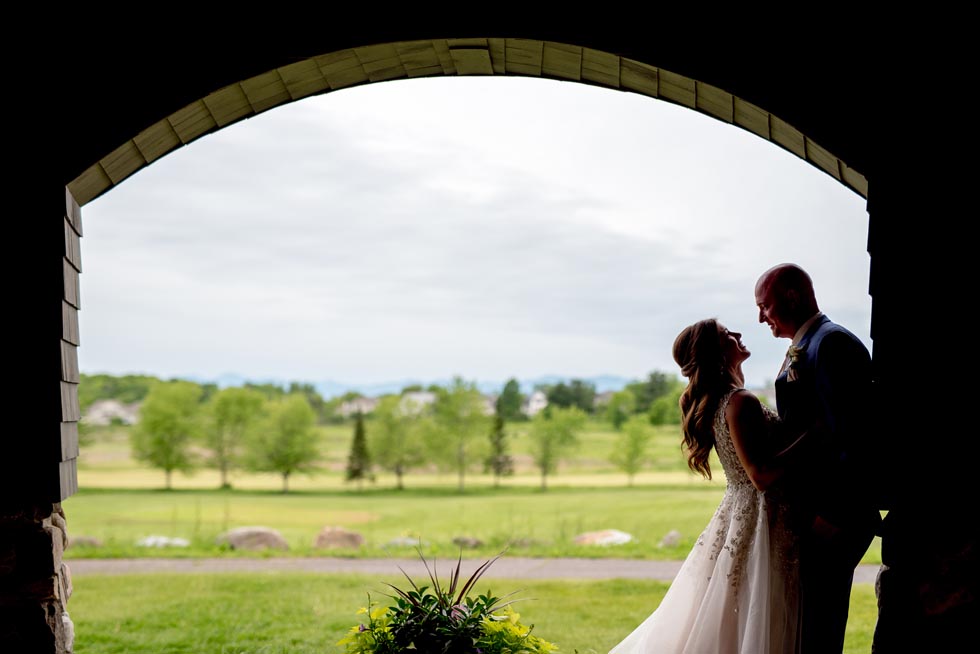 Find Your Officiant
Online resources like Wedding Wire and The Knot are a great place to research officiants. The venue may also have a list to share.
The Details
Gifts for Wedding Party members as a way to thank them for being part of the big day!
Accessories for the big day like shoes, jewelry, party favors, etc.
Schedule a hair and makeup trial about a month from the wedding date
Schedule a final dress fitting as well.
Contact all vendors and arrange a meeting if possible.
Plan the bachelor and bachelorette parties, if your best man and maid of honor are not doing so.
Assign seating for guests.
Put together an emergency kit for the day.
Finalize your officiant plans.
Finalize Rehearsal dinner plans.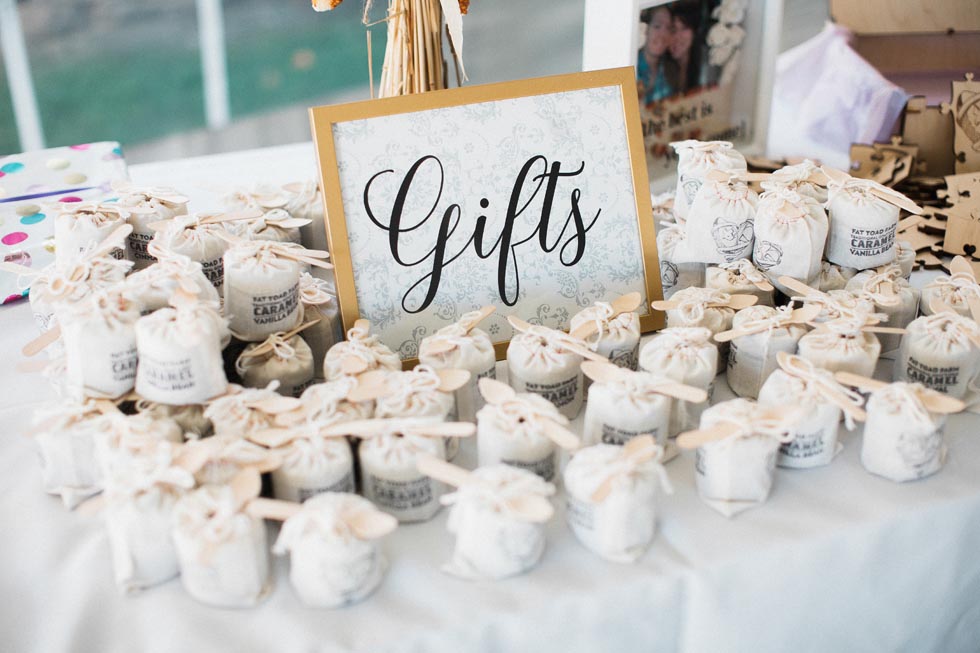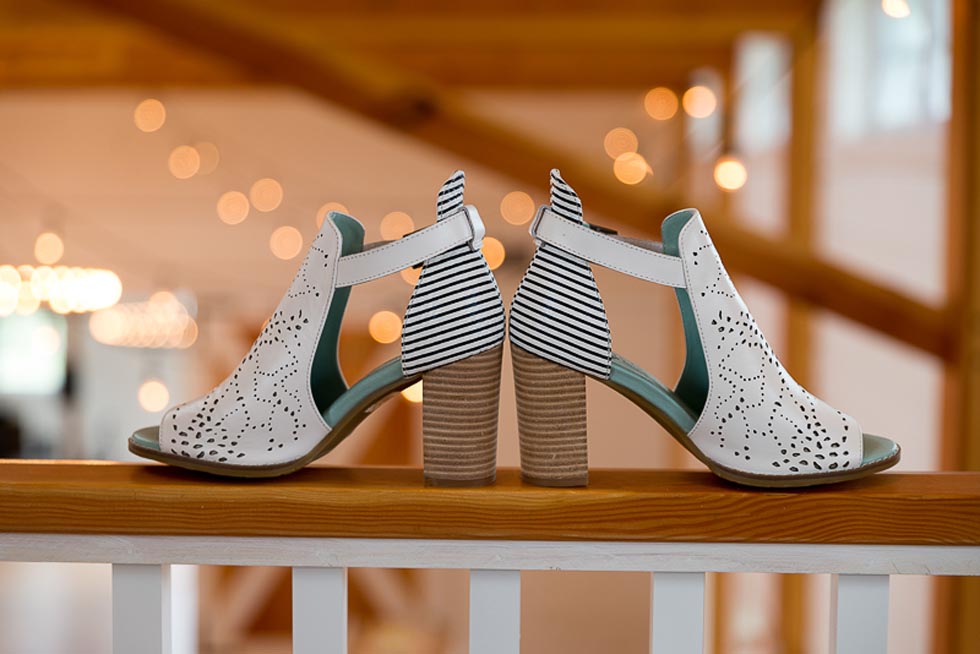 Last Month Before The Wedding
Now is a good time for a spa day. Spoil yourself a bit, you deserve it.
Schedule a final haircut, but not too close to the actual day.
Finalize Wedding Party plans.
Break in your shoes if they are new, and have a backup pair just in case, or for the dance floor.
Arrange time off at work.
Finalize guest list with your venue.
Finalize a seating chart, and a timeline with your venue.
Meet with your photographer and create a photo time line. Consider a First Look to help streamline the day.
The Day Before The Wedding
Have the entire Wedding Party try on their dresses and suit-coats. This avoids having to deal with any last-minute hiccups that throw a wrench your way. This includes the groom.
Go over speeches and vows.
Get an early night and drink lots of water.
Each of you should write a letter to your partner, to be presented a few hours before the wedding.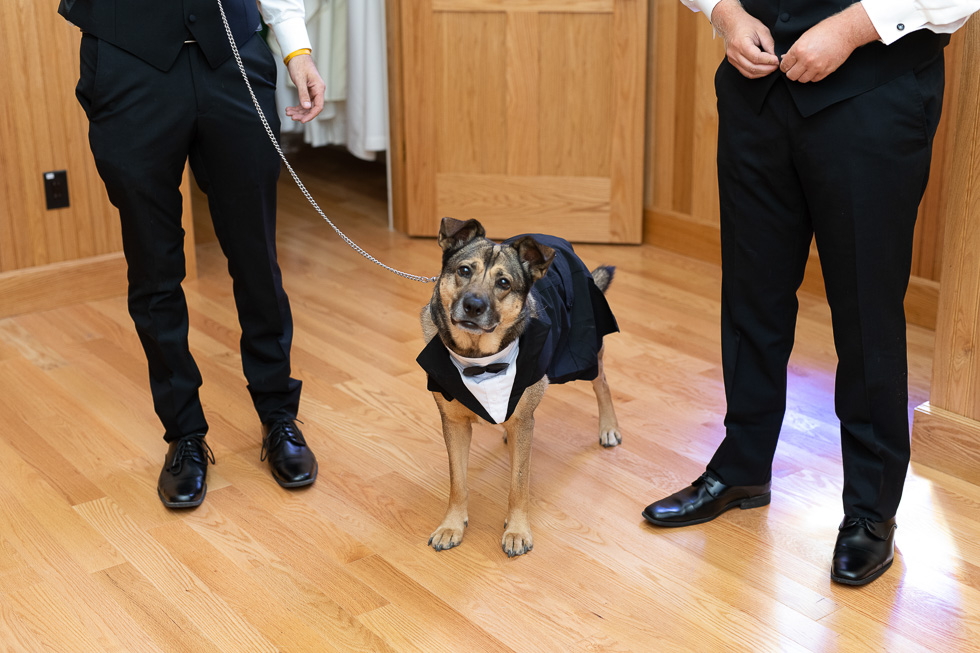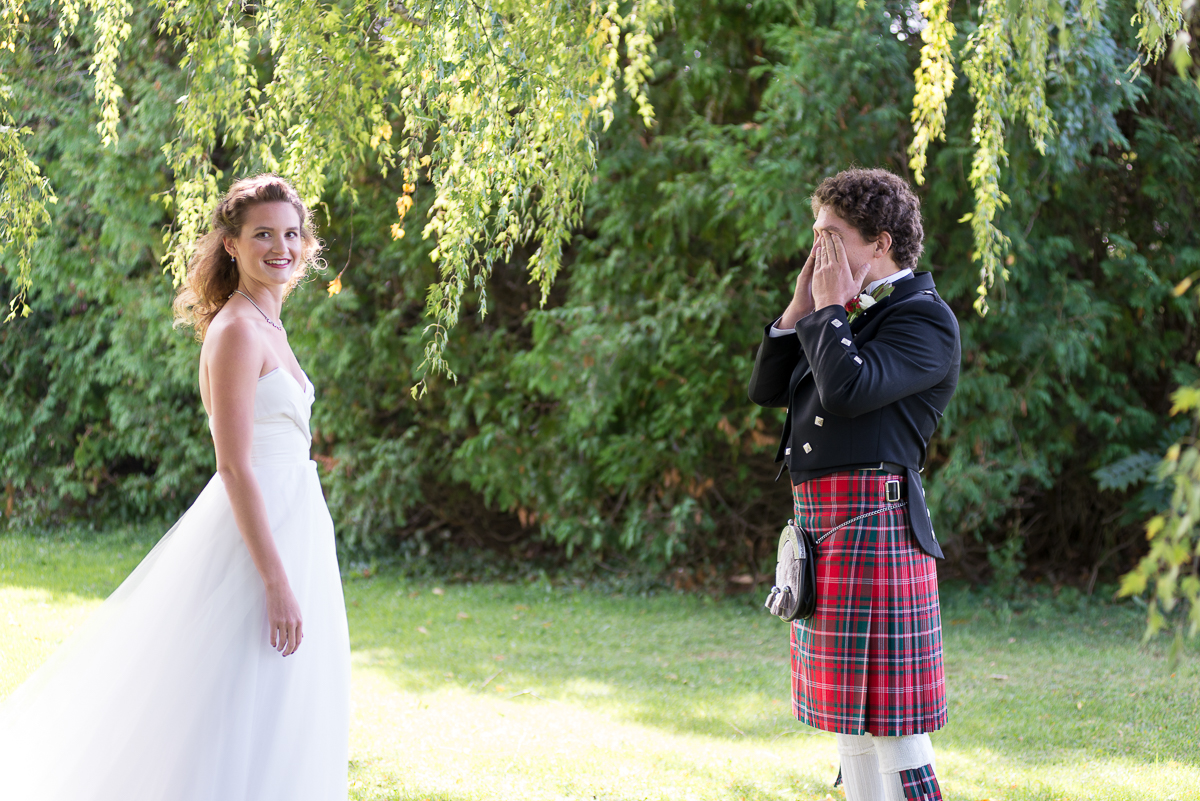 The Big Day!
Eat a big breakfast.
Arrive early and get ready early. Nothing worse than running out of time by procrastinating, which can interfere with your plans and upsets the fragile timeline of events. Your photographer and banquet manager will thank you for it!
First Look is the perfect way to streamline your entire day. Not only do you get some alone time, but you actually get two magic moments and first glances! One while you are alone, and one in front of your guests. Both powerful and moving moments that you will cherish, and can relive through your photos and video.
Have fun! If something goes amiss, roll with the punches! All that really matters at the end of the day is that you are married, and you had a blast.
Drink lots of water early in the day, but not right before the ceremony!