Our original plan was to have a big wedding in Chicago in January 2021. As the pandemic progressed, it became clear that we weren't going to be able to do that because of the pandemic. Anna grew up in Vermont, her parents still live there, and really is there a more beautiful place? We took advantage of another wedding cancellation at Basin Harbor and were able to book a small ceremony there on September 19th. Cautious about flying, Kyle and Anna did an epic road trip to Vermont from California, quarantined for 2 weeks at Anna's Aunt and Uncle's condo, and then were lucky to able to get married with 9 of our closest friends and family! It was really nice to have everyone staying in one place, and the opportunity to do most of the day outside. It ended up being in the high 50s that day (brrrr!!) but amazingly for the ceremony, the sun was out, and it felt like the wind stopped just for us.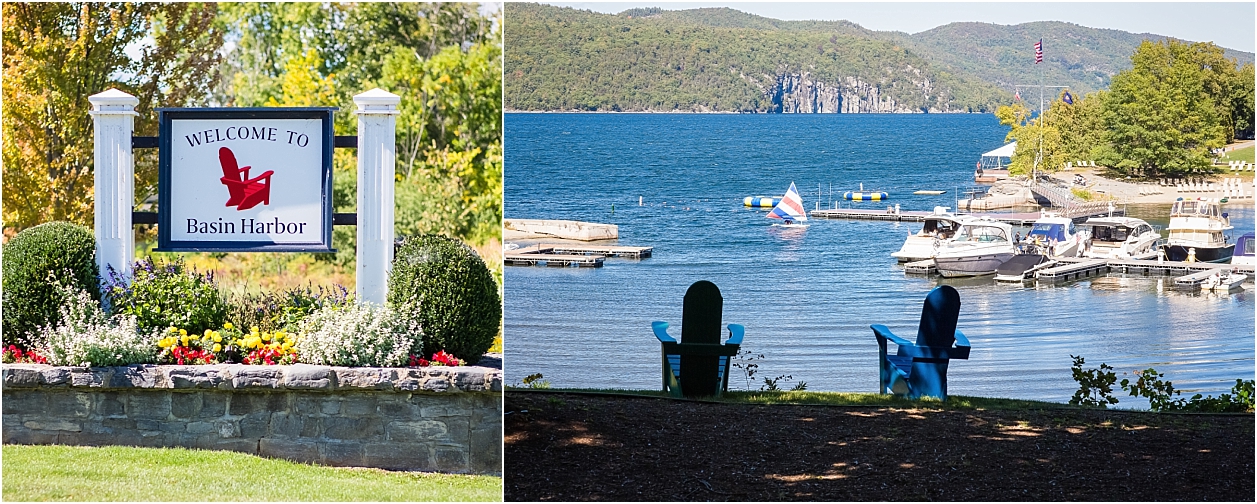 The vision, was, "I sure hope this happens!" We just wanted our closest family there to celebrate, and enjoy the natural beauty that Basin Harbor and Vermont have to offer. We did have a Lego cake topper that my mom bought us, which was very cool. Colors for the bouquets were muted pinks and greens. 
Our photographer was absolutely wonderful and a great addition to our very small ceremony. My dad, especially really bonded with him, haha.
The flowers were from Flower Power Vermont. Anne was so accommodating, and I was really pleased. She was our only vendor outside Basin Harbor besides Portrait Gallery!