Hans and I met in college. We lived in the same dorm. I wouldn't say we had a "first date" really, our relationship developed very organically out of a friendship that had been developing over the first few months of our second year at college together. Hans proposed on my 27th birthday in the middle of Church Street, in Burlington, Vermont. I was so excited and surprised, all I could say was "Oh My God" over and over again.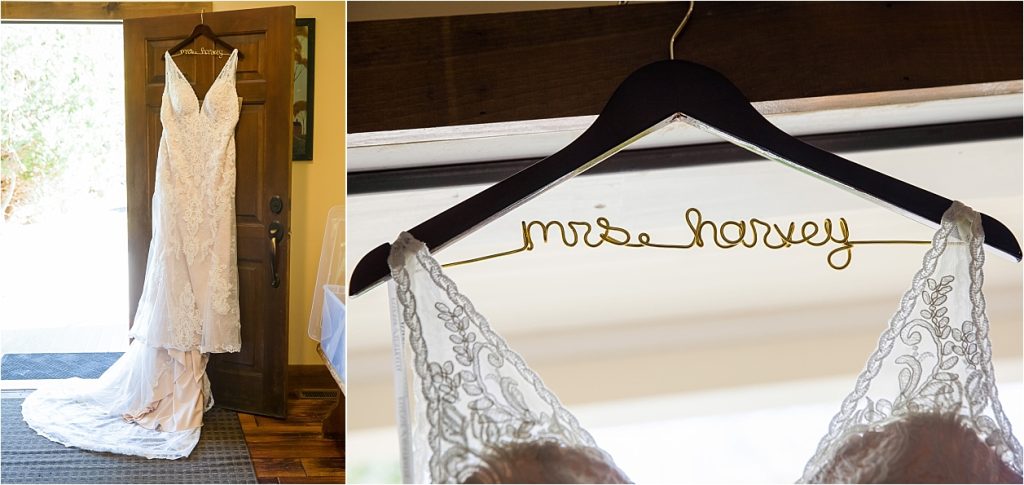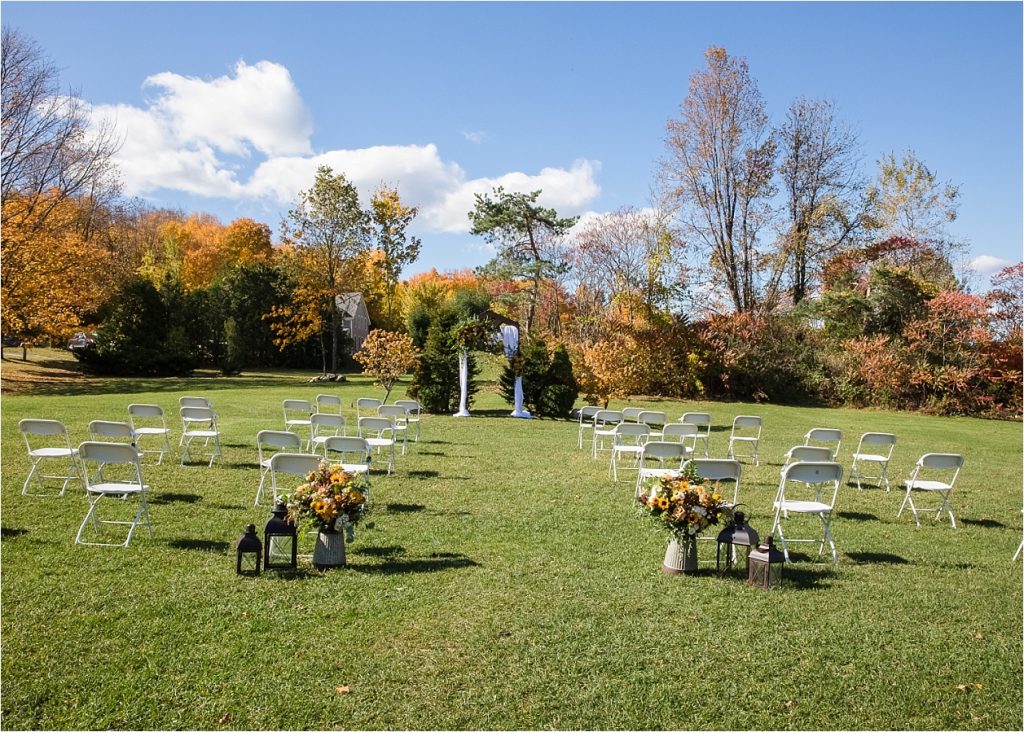 To go along with the fall theme I wanted to find a venue with a barn, and eventually we found The Old Lantern Inn and Barn in Charlotte. The Old Lantern was affordable and all-inclusive which my parents loved, and Hans' parents have known Lisa and Roland for years, so it was really the perfect match.
My favorite color is green, so I knew right away I wanted green dresses for my bridesmaids, but it had to be a deep, darker green to go with the fall aesthetic. We settled on navy for the suits mostly because it looked better than my original plan of grey, (and for convenience because Hans already had a navy suit). Finally, I wanted to add a little touch of gold as well, so we incorporated that into the decorations.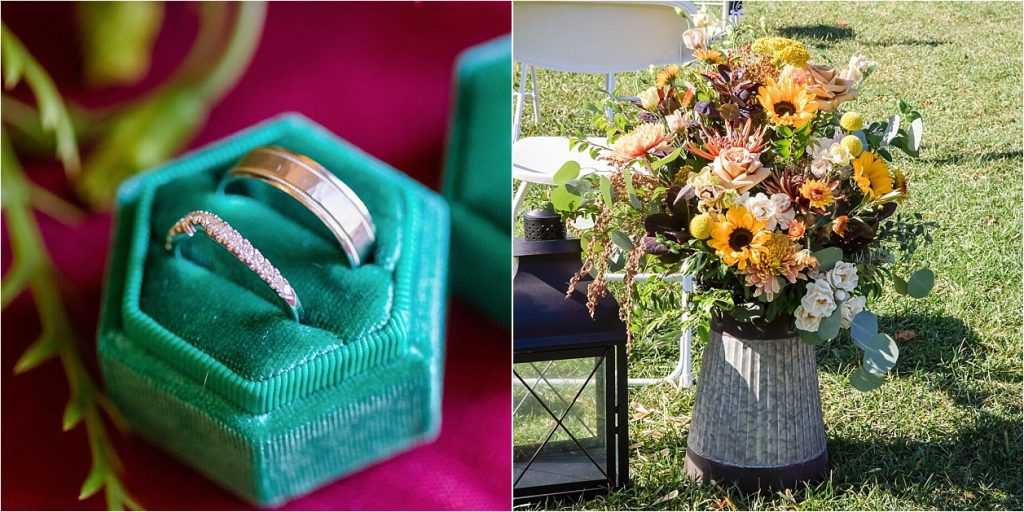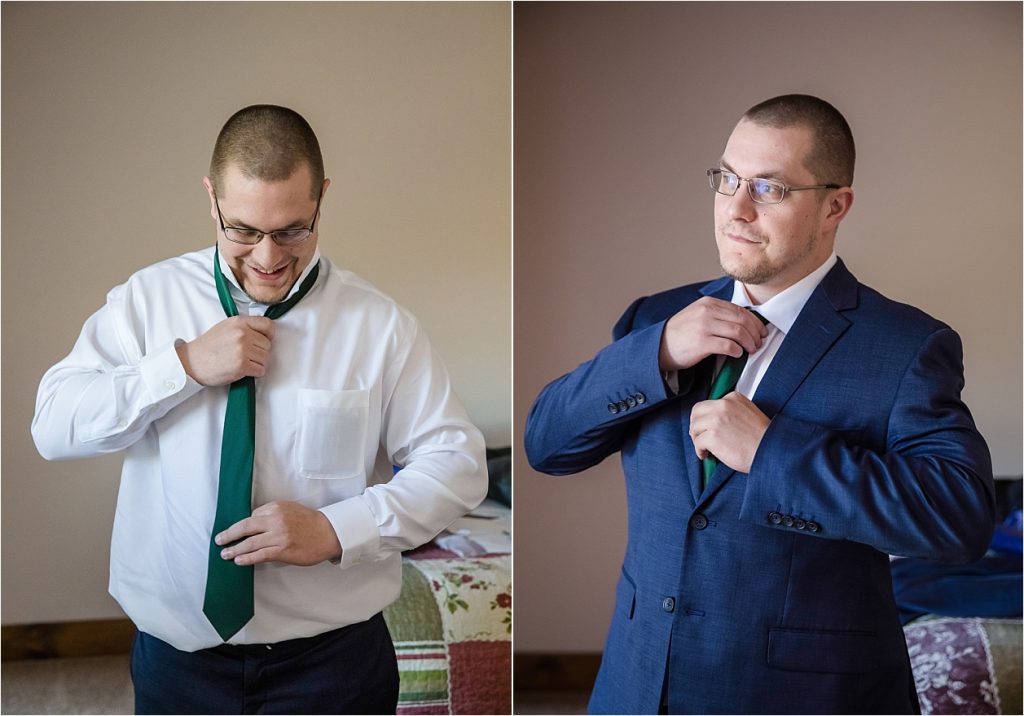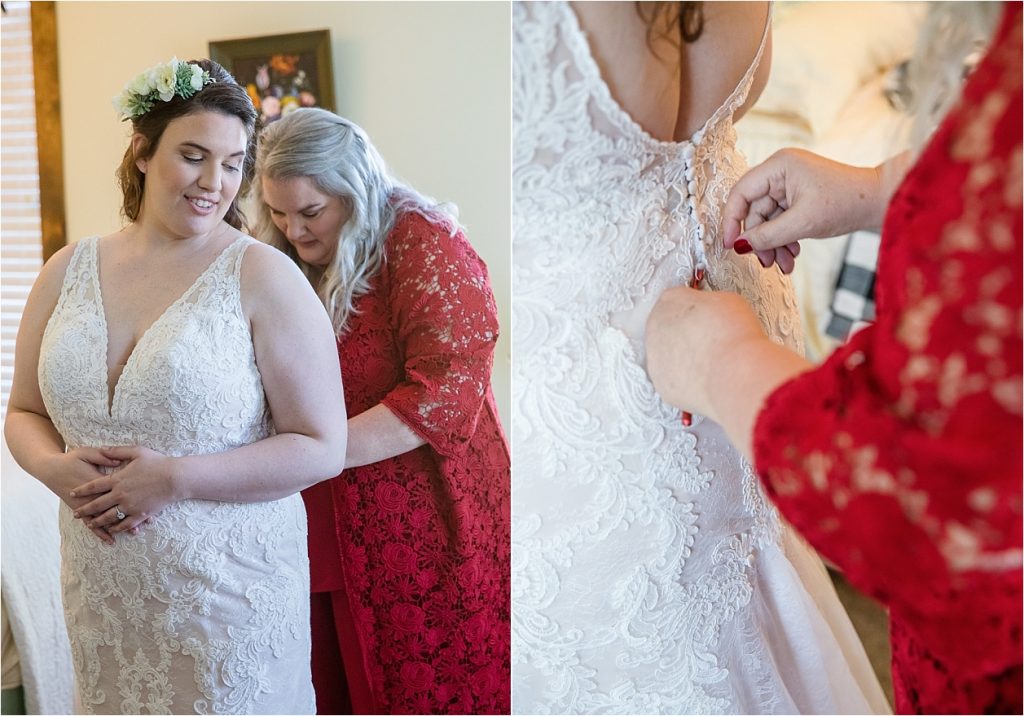 For flowers I wanted traditional fall flowers and colors, I also wanted to make sure I had sunflowers incorporated as well because I feel like they are the iconic fall flower. I also fell in love with the greenery aesthetic thanks to Pinterest, so I wanted little bits of greenery garland placed throughout as decoration as well. Christina is a genius and was able to make my vision a reality.
Overall I wanted to make sure we had a true Vermont fall wedding with the perfect rustic backdrop, and that's exactly what we had. It was warm, colorful and romantic; it was perfect.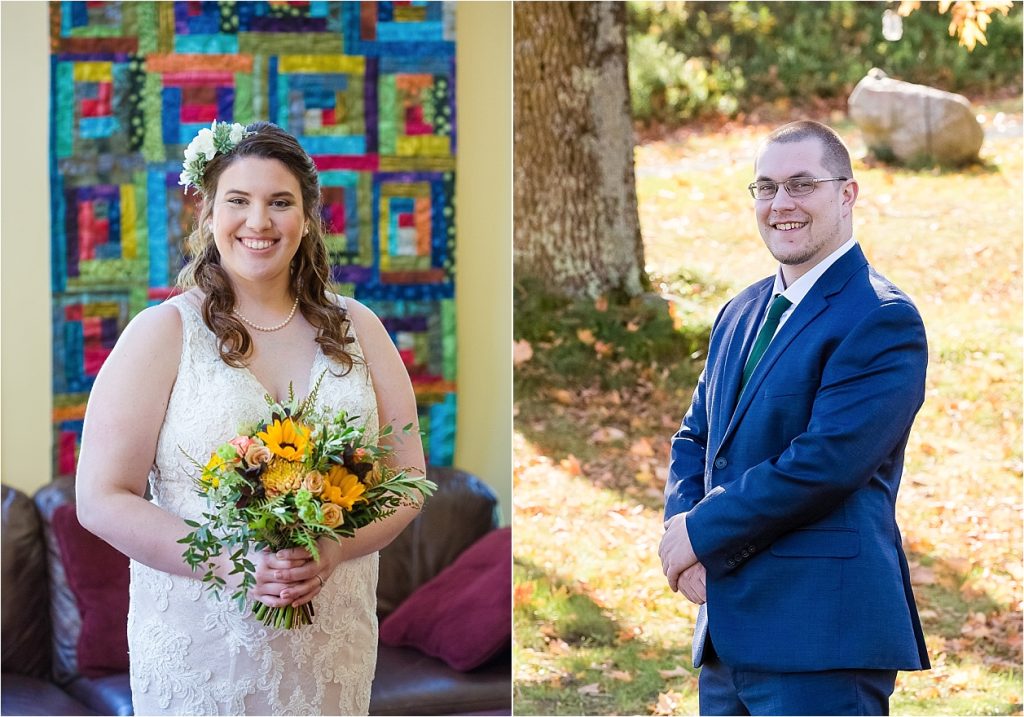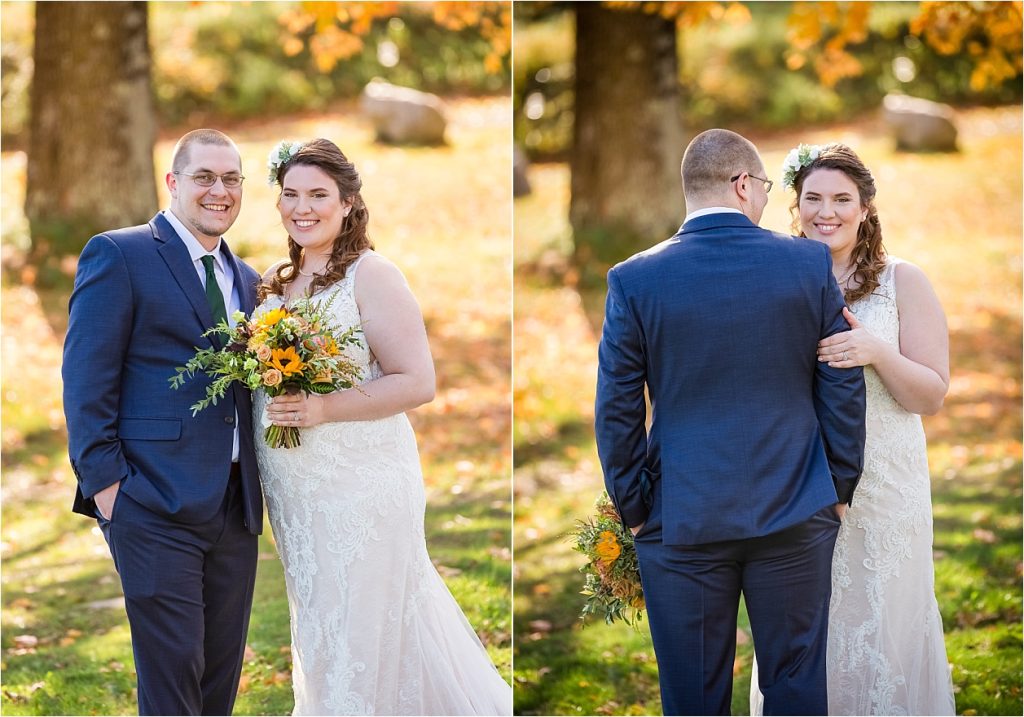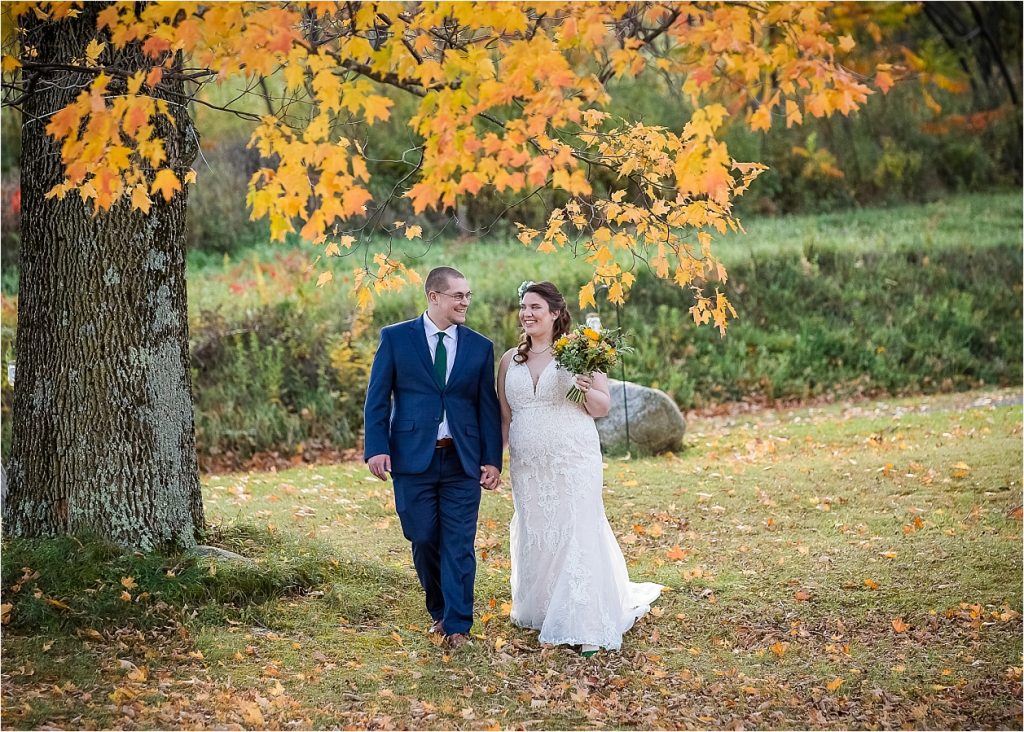 Our photographer Jay was amazing. He was easy-going and funny, and his eye for the perfect shot was spot on. I knew the colors of fall were going to come through beautifully on camera, but Jay was able to bring them to life in a way I hadn't imagined. The reds, oranges and yellows are so vibrant, and each picture is better than the last. I loved that he was continuously scoping the grounds of the Barn for the perfect photo-op because every once in a while, he would grab us and say "Hey, gimme 10 minutes, the light is perfect over here".
We absolutely loved working with Jay; his images speak for themselves, and 10/10 would work with him and Portrait Gallery in general again!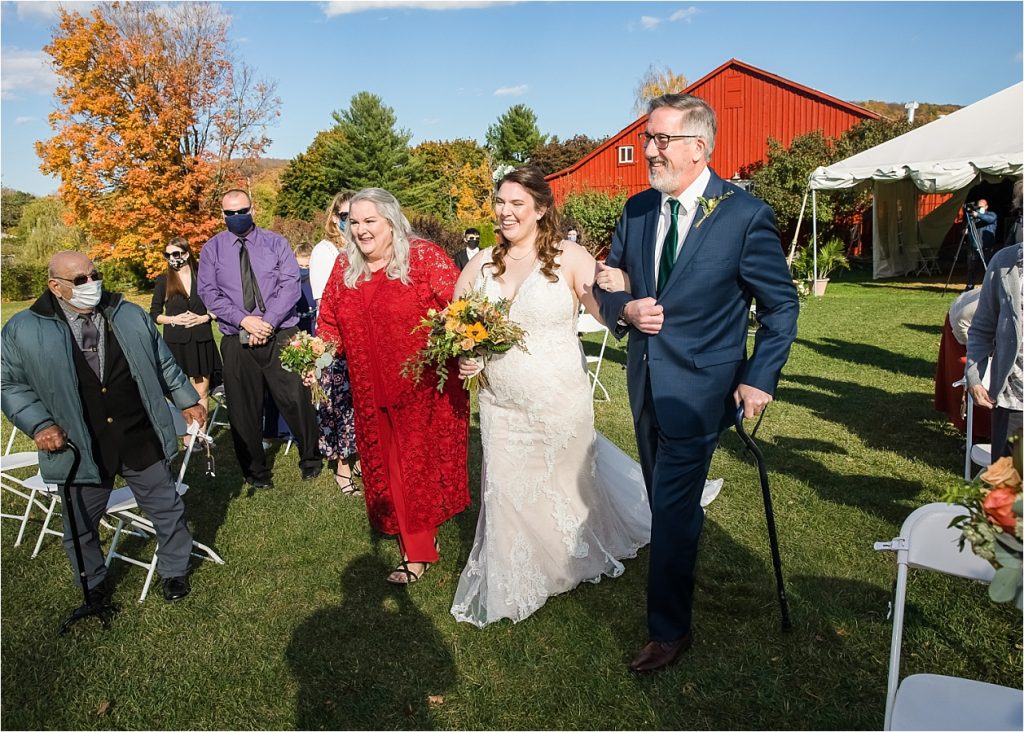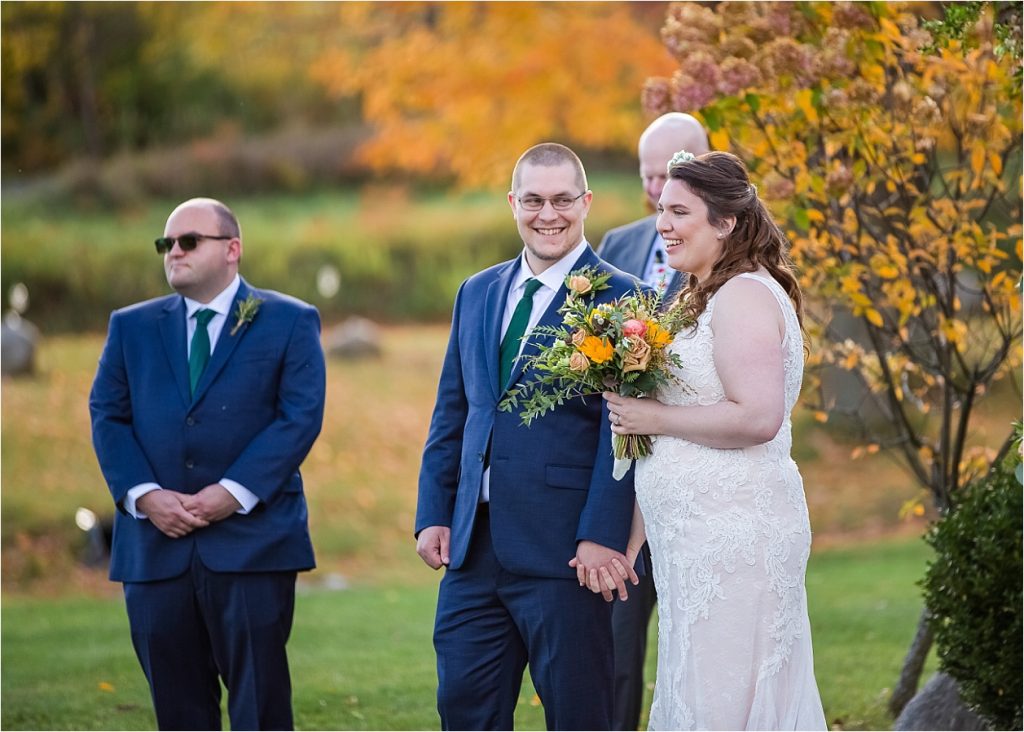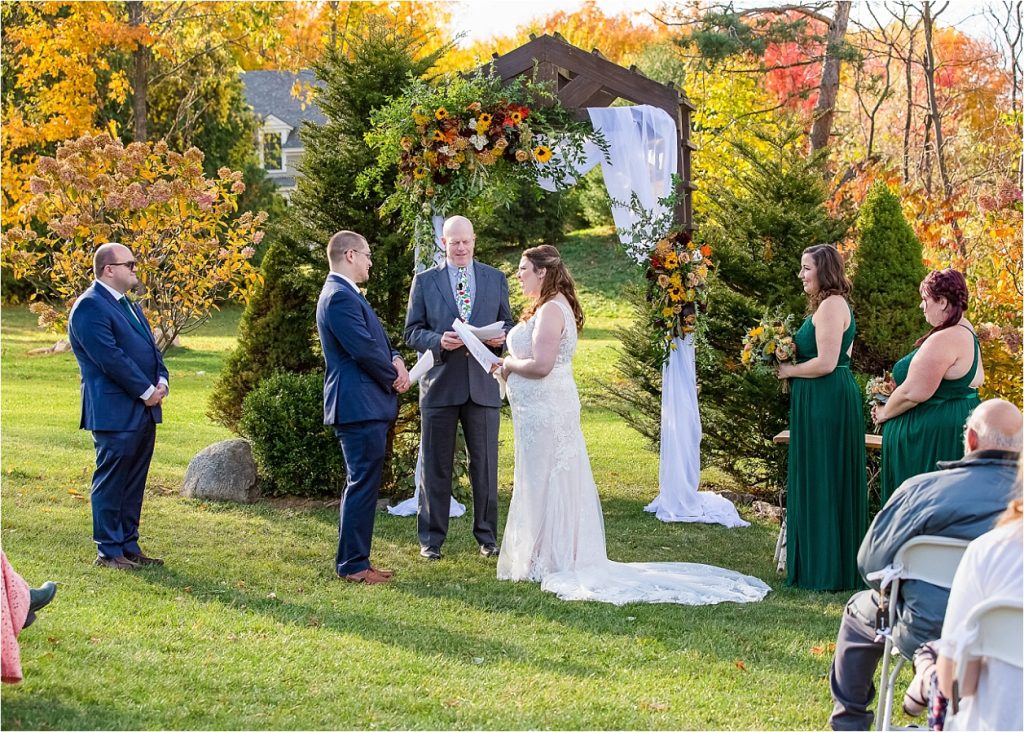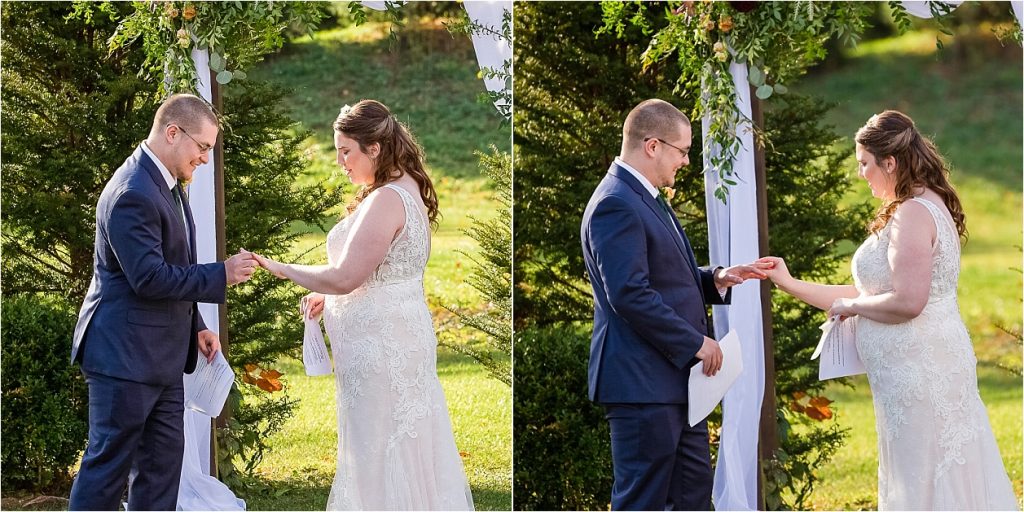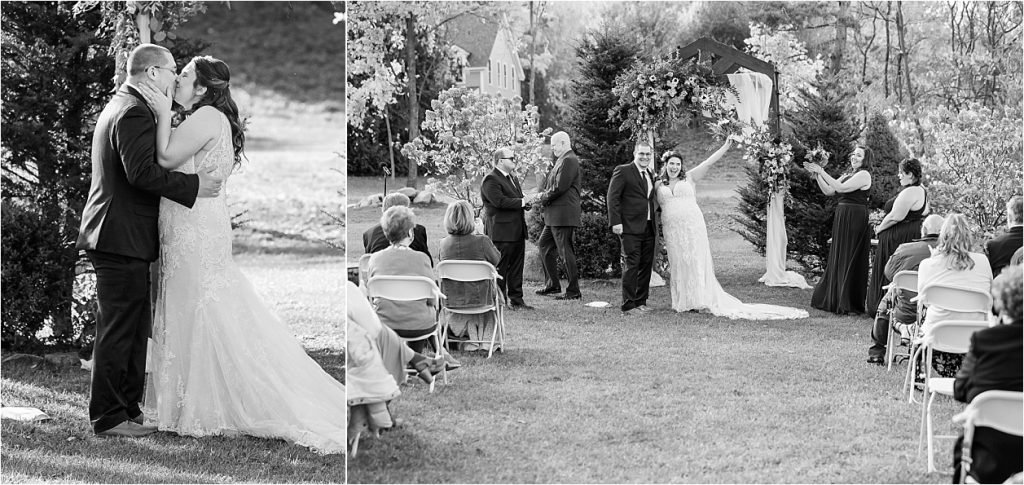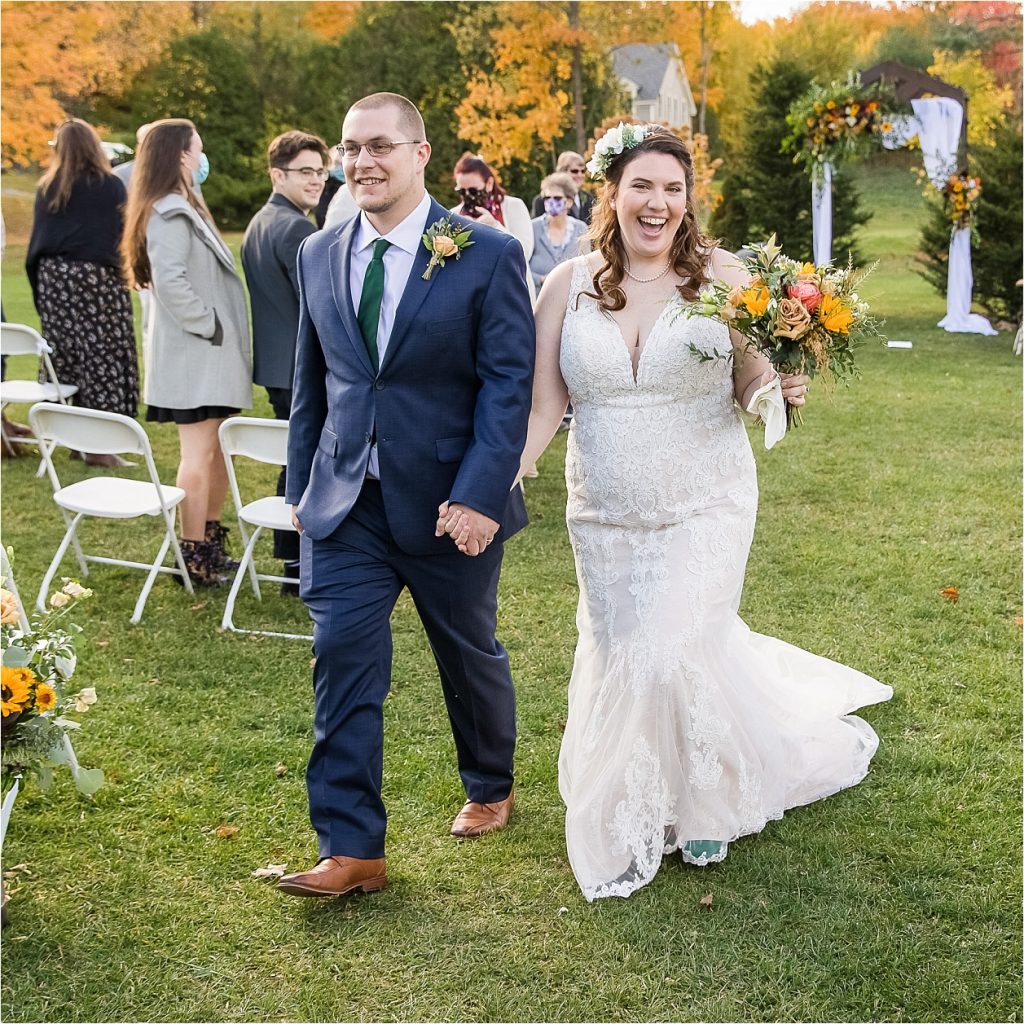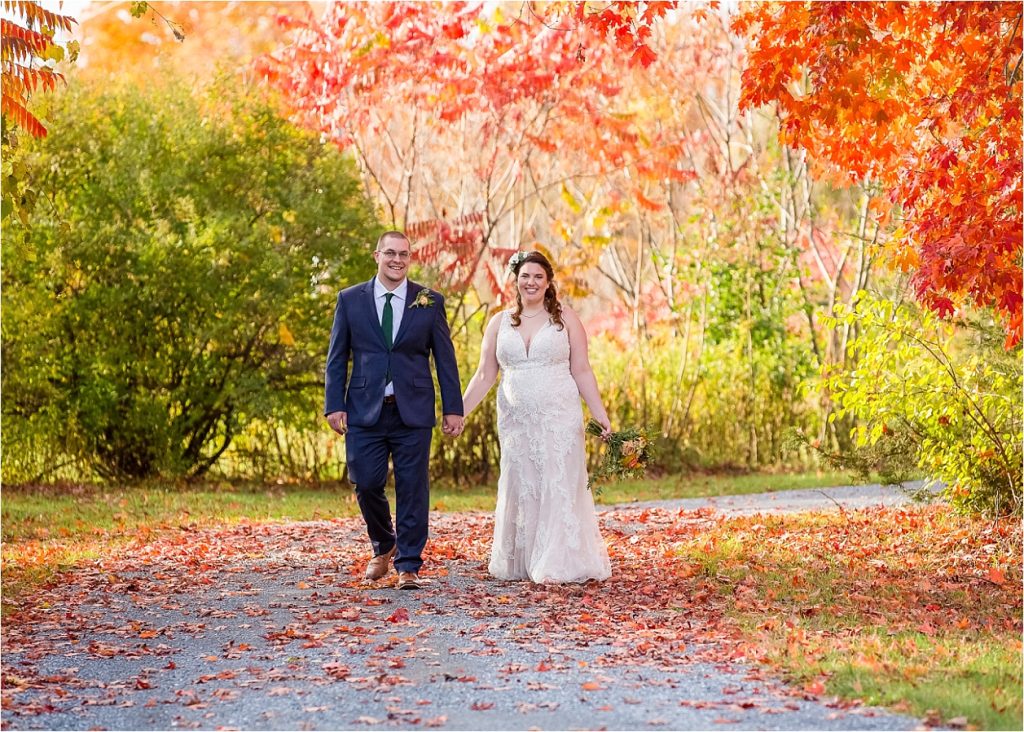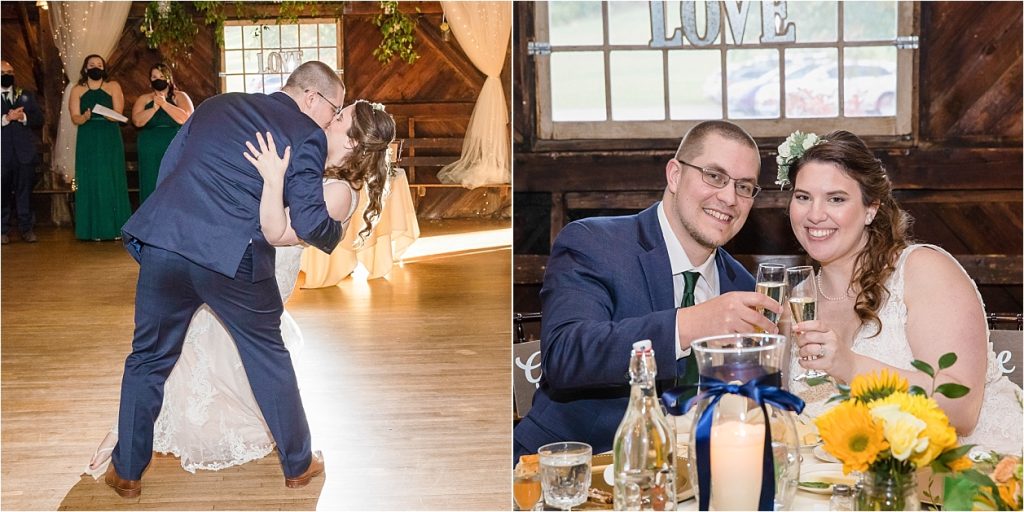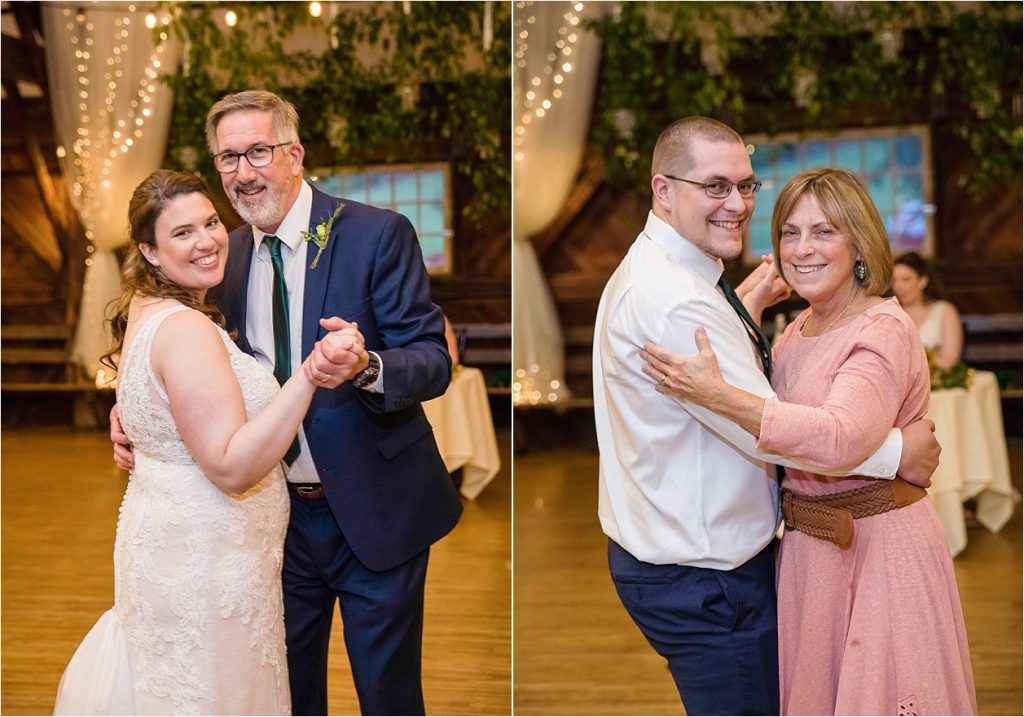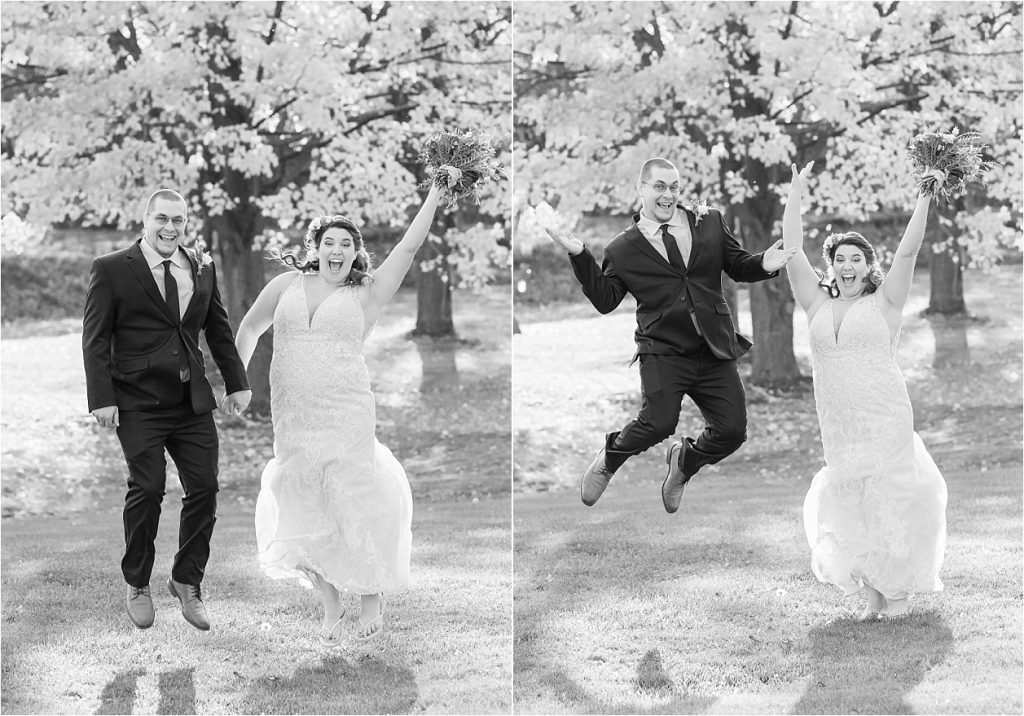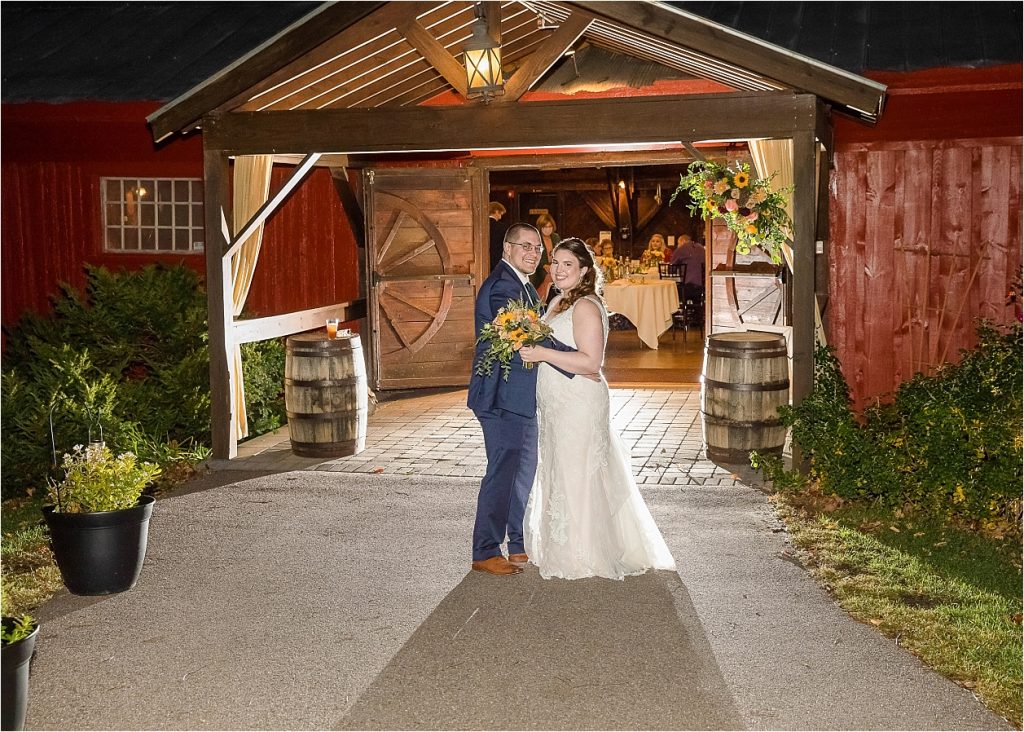 Venue/Food – The Old Lantern Inn and Barn (Julie Olsen, coordinator)
Flowers – A Blooming Affair (Christina Safford)
Photography – Portrait Gallery (Jay Kennedy)